Pianist and Bass Clarinet Duo Blackwood to release their immersive debut album Lost and Found on September 24th, with their single "Lost and Found" Out Today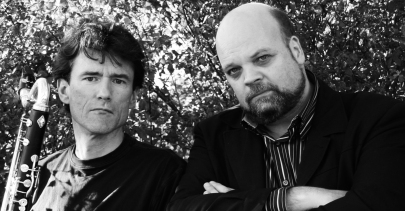 With over two decades of musical synergy and experience together, bass-clarinet and piano duo Blackwood are excited to be releasing their debut album Lost and Found on September 24th. The album, composed collectively and individually across a two-year period, lays bare the remarkable emotional connection and duality between award-winning composer and pianist Peter-Anthony Togni and composer, bass-clarinetist Jeff Reilly.
Lost and Found features a musical collection inspired by their encounters with the natural and human world. Emotional revelations are gathered from the birth of children and grandchildren, the natural world, as well as the energy of dreams, and medieval plainchant.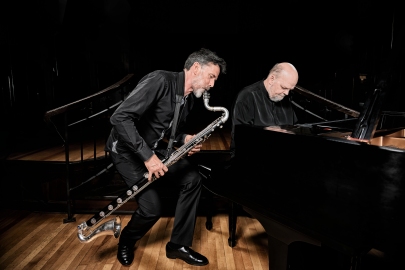 The human world as an inspiration is showcased in Blackwood's second single and title track, "Lost and Found", released on August 27th. Dedicated to composer Jeff Reilly's twin daughters, the piece plays between contrasting melodic simplicity and soloistic complexity, and explores the paradoxical thoughts and emotions of being a parent.
WildKat is delighted to be working with Blackwood on press and playlisting for the release of Lost and Found.