By Voice Alone is a new competition backed by the Royal Opera House and English National Opera, which seeks to eliminate unconscious bias in opera casting.
Founded by mezzo-soprano Melanie Lodge, By Voice Alone aims to discover stars based on their vocal talents alone.
Contestants will perform from behind a screen to a panel of judges, in a similar format to ITV's talent show The Voice.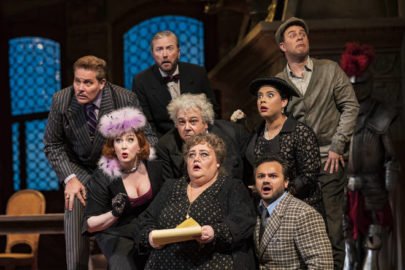 There will be no age limit for contestants, people with disabilities are welcome, and prior experience will not be taken into account. In the first round, judges won't even see the contestants' CVs or names.
Lodge told The Telegraph: "This is all about finding and nurturing raw talent, and giving singers who might have previously been invisible a platform to showcase their potential in a very real way.
"Opera productions have a very generic look", she said, "not just in colour but in size, shape and [absence of] disability. I'm not looking to play a blame game and it's not the companies' fault – the industry is aware of the problem and prepared to do lots of things to make a change.
"But if you go and watch a show and you can't see anything of yourself up there on stage, why would you connect with it?"
---
On 24 March 2019 The Strad launches a new event designed to help string players develop a rewarding career.
Stradfest is a one-day immersive event, held in association with J & A Beare at the Royal Institution of Great Britain in London. In an unmissable programme, professionals from leading orchestras, competitions, record labels and academies will offer guidance on everything from impressing at orchestral auditions to boosting your stage presence, to looking after your physical and mental health.
You can also take part in lively interactive sessions, including string quartet playing on Yamaha electric instruments, and a friendly introduction to improvisation.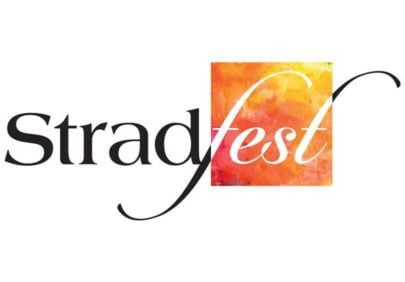 There will be advice from luthiers and dealers on finding, acquiring and caring for your perfect instrument, plus the chance to see fine instruments up close – including examples by Antonio Stradivari – and to play them.
The day will close with a rare, intimate performance by violin soloist Anne Akiko Meyers on her c.1741 'Vieuxtemps' Guarneri 'del Gesù' – the world's most expensive instrument.
---
Dass die Elbphilharmonie eine besondere Akustik hat, ist seit zwei Jahren weltbekannt. Die meisten Kritiker und Musiker stellen dem neuen Konzerthaus ein positives Zeugnis aus und schwärmen vom «glasklaren Klang» und der «Transparenz». Das hat jedoch auch den Nachteil, dass der Saal keine Fehler verzeiht. Wenn ein Musiker oder Sänger den Ton nicht genau trifft, dann fällt das auf. Auch die Geräusche im Zuschauerraum sind nur allzu gut zu hören; husten oder rascheln sollte man unbedingt vermeiden. Diese Problematik hat bei einem Konzert von Startenor Jonas Kaufmann beinahe einen Eklat ausgelöst – und die Diskussion über die Akustik neu entfacht.
Während des Konzerts hatten Zuhörer, die hinter dem Orchester saßen, den Platz gewechselt, weil sie den Sänger nicht hörten, oder «Hier hört man auch nichts» gerufen. Nach seinem Auftritt kritisierte Kaufmann die Akustik im Saal. «Sein Klang hat auch mit der Materialwahl zu tun, die mich am Anfang sehr verstört hat», sagte der Sänger dem «Hamburger Abendblatt». «Mit Holz gäbe es einen wärmeren, weichen Klang. Das ist eine Krux, mit der Hamburg nun wohl leben muss», meinte der Tenor, der sich nun vorstellen kann, den nächsten Hamburger Liederabend in der Laeiszhalle zu geben – diese ist nicht nach dem Weinberg-Prinzip, sondern wie eine Schuhschachtel gebaut.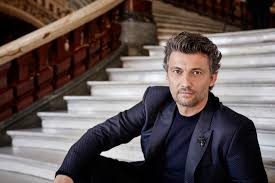 The Elbphilharmonie's special acoustic has been world-famous for two years. Critics and musicians alike have given the new concert hall positive testimonials, and rave about the "crystal clear sound" and the "transparency". However, this quality can also be very unforgiving – if a musician or singer does not exactly hit a note, it's obvious. Even sounds in the auditorium are only too easy to hear; it is important to avoid coughing or rustling. This problem has almost caused a scandal at a concert by star tenor Jonas Kaufmann – and reignited the discussion about the acoustics.
During the concert, listeners who were sitting behind the orchestra changed places because they could not hear the singer. After his performance, Kaufmann criticized the acoustics in the hall. "Its sound also has to do with the choice of material that disturbed me in the beginning," the singer told the "Hamburger Abendblatt". "Wood would give it a warmer, softer sound. This is a crux with which Hamburg must now live well, "said the tenor, who can now imagine giving the next Hamburg song recital in the Laeiszhalle – this is not built according to the vineyard principle, but like a shoebox.