Black Lives Matter: Orchestra creates music inspired by iconic moment
Chineke! Orchestra has created a body of work inspired by Patrick Hutchinson, who was hailed a hero after carrying a man to safety during clashes between anti-racism protesters and counter-protesters in London in June.The now-iconic image shows Mr Hutchinson lifting the injured man over his shoulder during the Black Lives Matter protest.
Chi-chi Nwanoku, the founder and artistic director of the Chineke! Orchestra, described Patrick Hutchinson's actions as a "momentous act of humanity…on the streets of London, when something that could have turned out to have been a fatal situation, ended up being a moment when a life was saved."
The piece, composed by James B. Wilson and including powerful poetry by Yomi Sode, was commissioned by the Southbank Centre after the incident took place on the steps of the London arts centre.
---
Uraufführung der von KI vollendeten 10. Sinfonie Beethovens verschoben
Die Uraufführung der von künstlicher Intelligenz vollendeten 10. Sinfonie Beethovens wird erst im Herbst 2021 stattfinden. Grund dafür sind die aktuell steigenden COVID-19 Infektionszahlen. Ursprünglich sollte die Sinfonie im April 2020, mit dem Beethoven-Orchester Bonn uraufgeführt werden. Wegen des Corona-Infektionsgeschehens wurde die Veranstaltung nun zwei Mal verschoben.
"Wir alle haben uns auf einen schönen Konzertabend gefreut. Auf gemeinsam erlebte Kultur, die Beethoven und Technik auf einzigartige Weise zusammenführt. Aber wir wissen, dass momentan nicht die Zeit dafür ist." so der Veranstalter. Die Uraufführung soll dafür im Herbst 2021 nachgeholt werden und "ohne Zeitdruck und so feierlich, wie Künstler und Konzertbesucher ihn sich wünschen", heißt es weiterhin in der Mitteilung.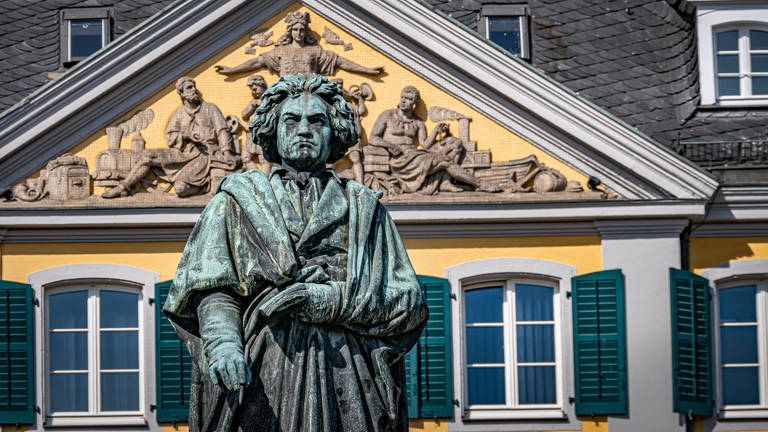 World premiere of Beethoven's 10th symphony completed by artificial intelligence postponed
The premiere of Beethoven's 10th symphony, completed by artificial intelligence, will not take place until autumn 2021. The reason for this is the currently rising COVID-19 infection figures. Originally, the symphony was to be premiered in April 2020, with the Beethoven Orchestra Bonn. Due to the incidence of corona infection, the performance has now been postponed twice.
"We all looked forward to a wonderful concert evening. On jointly experienced culture, which brings Beethoven and technology together in a unique way. But we know that now is not the time for this," said the organiser. The premiere is to be made up for in autumn 2021 and "without time pressure and as solemnly as artists and concertgoers would like it to be", the communication continues.
---
Tous à l'Opéra, malgré tout
La 14e édition de Tous à l'Opéra !, qui devait se dérouler initialement au mois de mai, aura lieu le week-end prochain : les 24 et 25 octobre. La manifestation, à l'initiative de la Réunion des Opéras de France, a lieu dans le cadre de la Journée Mondiale de l'Opéra, le World Opera Day. Sur les 22 participants prévus, seuls deux ont annulé en raison de la situation actuelle : l'Opéra de Marseille et la compagnie lyrique Opera Fueco. Tous les opéras avaient prévu une fermeture avant 19h, donc le couvre feu dans certaines villes ne modifie pas la programmation. Face aux enjeux de la crise actuelle, les opéras ont plus que jamais besoin d'être soutenus par le public et de le sensibiliser.
Ils offriront donc des visites guidées (parfois virtuelles comme à Lyon et Rennes), des concerts et spectacles (les Monts du Reuil à Reims), présenteront leurs ateliers (de costumes, à Metz) ou des expositions (Clermont-Ferrand, le Capitole de Toulouse), permettront d'assister à des répétitions (comme celles de Frankenstein Junior de Mel Brooks à Metz) ou de prendre part à des ateliers vocaux avec le chœur maison (Opéra national de Lorraine).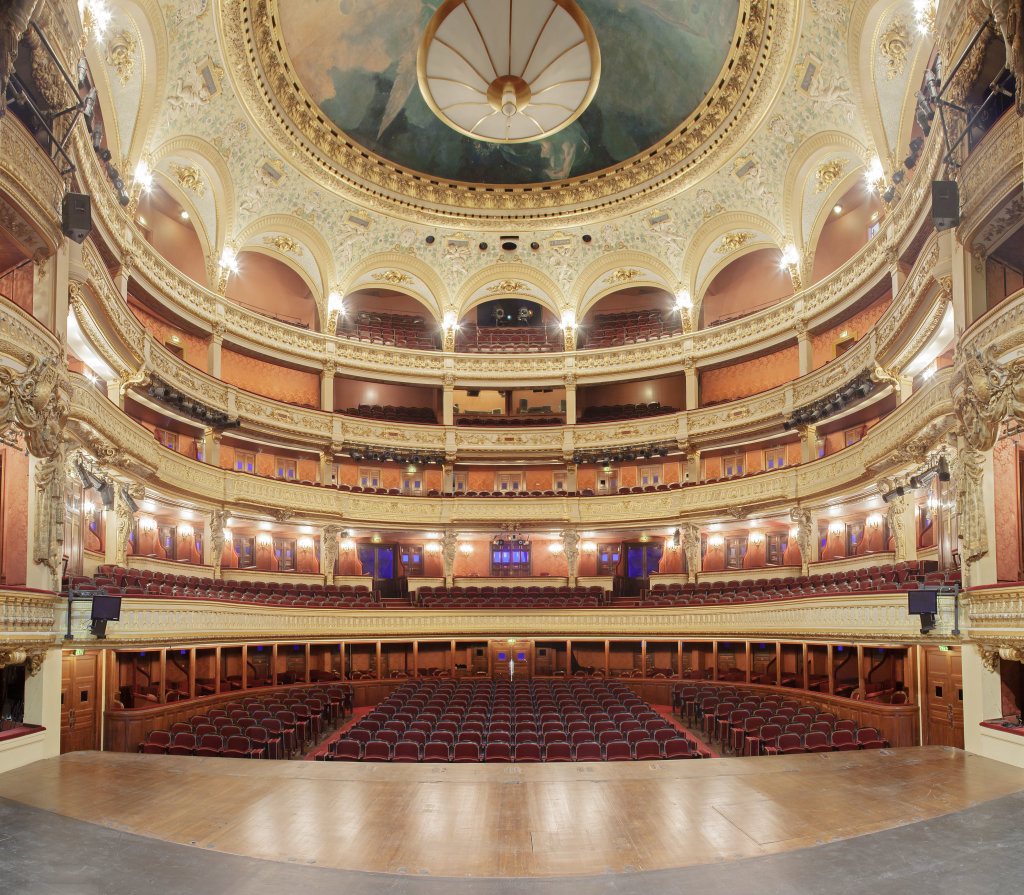 All at the Opera, in spite of everything
The 14th edition of Tous à l'Opéra! which was originally planned for May, will take place next weekend: 24 and 25 October. The event, at the initiative of the Réunion des Opéras de France, takes place in the framework of the World Opera Day. Out of the 22 planned participants, only two have cancelled due to the current situation: the Opéra de Marseille and the opera company Opera Fueco. All the operas had planned to close before 7 pm, so the curfew in some cities does not change the programming. Faced with the stakes of the current crisis, more than ever, operas need to be supported by the public and to raise awareness.
They will therefore offer guided tours (sometimes virtual as in Lyon and Rennes), concerts and shows (the Monts du Reuil in Reims), present their workshops (costume workshops, in Metz) or exhibitions (Clermont-Ferrand, the Capitole de Toulouse), allow people to attend rehearsals (such as those of Mel Brooks' Frankenstein Junior in Metz) or take part in vocal workshops with the in-house choir (Opéra national de Lorraine).