ISM releases fourth report on the impact of Brexit on musicians
The Incorporated Society of Musicians (ISM) has published its fourth report into the effects of Brexit on the music profession.
Titled Impact of Brexit on Musicians, the report reveals the concerns of more than 2,000 musicians in areas such as future work, mobility and visas, transportation of instruments and equipment, and health and social security.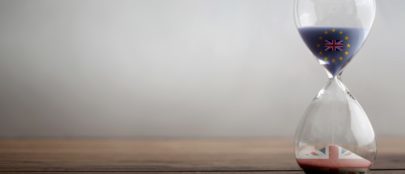 The headlines from the report include:
Almost 50% of respondents identified an impact on their professional work since the EU referendum result in 2016, 95% of whom said it was negative
63% of respondents cited difficulty in securing future work in EU27/EEA countries as the biggest issue they face due to Brexit – and more than 1 in 10 respondents reported that offers of work have been withdrawn or cancelled with Brexit given as a reason
85% of survey respondents visit the EU27 for work at least once a year, 22% visit the EU27/EEA more than 11 times per year and more than a third (35%) spend at least a month per year working in EU27/EEA countries
One in seven musicians have less than a week's notice between being offered work and having to take it
64% of respondents said a two-year, multi-entry visa would allay their concerns about their future ability to work in the EU27/EEA if freedom of movement rights were lost
95% of respondents preferred the two-year visa over an 'extension of the Permitted Paid Engagement (PPE) visa
83% of respondents said it would be beneficial for a government department (e.g. BEIS) to provide a dedicated hotline for musicians to offer guidance on mobility issues
More than half of respondents (58%) reported that they were concerned about the transportation of instruments and/or equipment in the EU27 & EEA in the future
Amongst other vital recommendations for the Government, the report calls for freedom of movement to be protected for musicians, or a two-year working visa to be introduced.
---
Oxford Lieder Festival returns for 2019
The 18th Oxford Lieder Festival 'Tales of Beyond – Magic, Myths and Mortals' will take place from 11 – 26 October 2019 and inhabits a world of storytelling and fairy tales, from Norse legend to the Brothers Grimm, from the Grim Reaper to Greek myth.
Concerts, talks and study days will explore life, death and the mysterious areas between and beyond, with other events including live magic, a film screening, a ghost trail and more.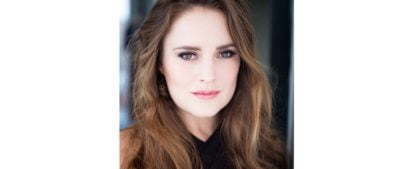 Highlights include:
---
Lucerne Festival schafft Oster- und Piano-Festival ab
Das Lucerne Festival will in Zukunft sein Profil schärfen: Deshalb fokussiert es sich ab 2020 auf die Weiterentwicklung des Sommer-Festivals. Als neues Format kommt im Herbst und Frühjahr je ein Wochenende hinzu, das jeweils unter anderem mit eigenen Projekten gestaltet werden soll. Im Zuge dieser Strategie werden das Oster- und das Piano-Festival abgeschafft.
Im Mittelpunkt des Sommerfestivals sollen neben dem Konzertprogramm mit Weltklasseorchestern und -künstlern die eigenen Projekte stehen: das Lucerne Festival Orchestra, die Lucerne Festival Academy, die Lucerne Festival Alumni und Aktivitäten speziell für Stadt und Region Luzern.
Stiftungsrat und Geschäftsleitung von Lucerne Festival haben die ab dem kommenden Jahr geltende neue Festivalstruktur im Rahmen ihrer periodischen Strategieüberprüfung beschlossen.
The Lucerne Festival wants to sharpen its profile in the future: this is why it will focus on the further development of the summer festival from 2020. In the new format, a weekend will be added in Autumn and Spring, each of which will be designed with its own projects, among other things. As part of this strategy, the Easter Festival and the Piano Festival will be abolished.
In addition to the concert programme with world-class orchestras and artists, the summer festival will focus on its own projects: the Lucerne Festival Orchestra, the Lucerne Festival Academy, the Lucerne Festival Alumni and activities specifically for the city and region of Lucerne.
Lucerne Festival's Board of Trustees and Management have decided on the new festival structure, which will come into force next year, as part of their periodic strategy review.