British Airways engineer re-imagines famous theme from Lakmé to mark airline's centenary
To mark its centenary, British Airways has released a new composition based on the famous piece of music, Flower Duet, which featured in Delibes' opera Lakmé.
The new version, composed by British Airways engineer Lyndon Ooi and performed by the British Airways Orchestra made up of 30 British Airways colleagues as well as external musicians, is made up of ten variations representing ten significant milestones in British Airways history. It rises, falls, speeds up and slows down to moments including the formation of Imperial Airways, the introduction of the new jet age, Concorde's farewell and the opening of Heathrow Terminal 5.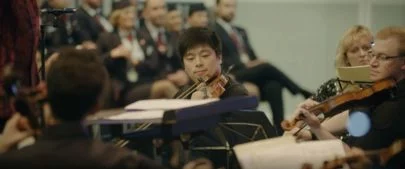 Composer Lyndon Ooi said: 'Music has been a passion all of my life – much like the excitement of flying and the experience of travel it communicates with people and speaks straight to their hearts. It was a real challenge to fit the entire 100-year history of British Airways into the piece but I'm really happy with the final result. And what a pleasure it was to perform it with my colleagues in the British Airways Orchestra.'
---
Royal Academy of Music embarks on new partnership with Czech Philharmonic
The Royal Academy of Music has announced an ongoing educational partnership with the acclaimed Czech Philharmonic (CP).
Designed as a platform to prepare instrumental students for professional life, each year selected members of the CP will be in residence at the academy, working with students in a programme of masterclasses, professional audition sessions and side-by-side chamber music and orchestral concerts.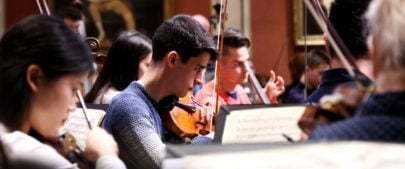 The CP's inaugural 2018 residency at the academy, which recognised the 100th anniversary of the founding of Czechoslovakia, marked a defining moment in the relationship between the organisations.
---
Warum Berlin so viel Potential als Kunststandort hat
Zum 15. Mal laden Berliner Galerien zum Rundgang ein. Ein Gespräch mit Direktorin Maike Cruse über die Kunst, erfolgreich zu bleiben.
Ausgabe des Gallery Weekend präsentieren vom 26. bis 28. April 45 Galerien neue Produktionen. Die Kunstszene bleibt in Bewegung und erschließt sich stets neue Räume – 2019 verstärkt in Charlottenburg. Die immer stärker werdende dortige Galerien-Szene erweitert sich um Meyer Riegger, die Daniel Knorr zeigen, Wentrup mit Florian Meisenberg und David Renggli. Wir haben mit Direktorin Maike Cruse gesprochen.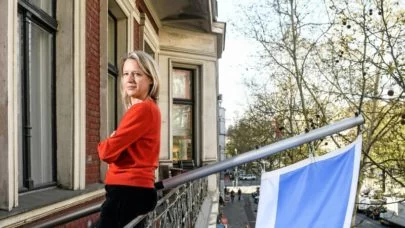 For the 15th time Berlin galleries invite to the tour. A conversation with director Maike Cruse about the art of staying successful.
From the 26th to the 28th of April, 45 galleries will present new productions for the 15th edition of the Gallery Weekend. The art scene continues to move and open up new spaces – in 2019 reinforced in Charlottenburg. The ever-increasing local gallery scene extends to Meyer Riegger, the Daniel Knorr show, Wentrup with Florian Meisenberg and David Renggli.