Busking pianist fined for breaching COVID-19 rules and 'causing a crowd' in York
A pianist was fined £200 by police for breaching coronavirus regulations after "causing a crowd" while busking in York.
Alistair Lawrence was playing a piano in the city centre over the weekend, when police officers and Covid marshals told the musician he had to stop.
The pianist was told he was breaking coronavirus rules by "causing a crowd" in King's Square, and was handed a pricey fine – despite showing a copy of legislation that proved he could legally busk, YorkMix reports.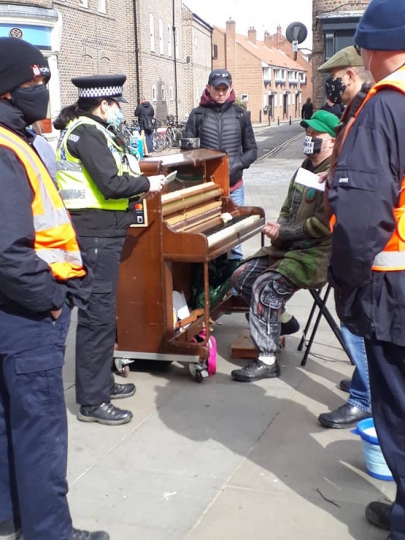 ---
Künstlerinitiative gibt sich noch nicht geschlagen – Weiterer Eilantrag gegen die Bayerische Infektionsschutzverordnung
Am gestrigen Montag haben von den Theater-, Opern- und Konzerthausschließungen in Bayern betroffene Künstler aus dem Umfeld der Künstlerinitiative "Aufstehen für die Kunst" einen Eilantrag beim Bayerischen Verwaltungsgerichtshof gegen das Konzert- und Aufführungsverbot der 12. Bayerischen Infektionsschutzmaßnahmenverordnung eingebracht.
Die Antragsteller sehen in der aktuellen Bayerischen Infektionsschutzmaßnahmenverordnung einen Verstoß gegen die in Artikel 5 Grundgesetz garantierte Kunstfreiheit. Auch kritisieren sie, dass das Infektionsschutzgesetz der erst im November beschlossenen besonderen Begründungspflicht in Bezug auf die Kunstfreiheit nicht genüge.
Artists' Initiative does not give in yet – another urgent application against the Bavarian Infection Protection Ordinance
Yesterday, artists from the initiative "Aufstehen für die Kunst" (Stand Up for Art), who are affected by the theatre, opera and concert bans in Bavaria, filed an urgent application with the Bavarian Administrative Court against the ban on concerts and performances in the 12th Bavarian Infection Protection Measures Ordinance.
The applicants see the current Bavarian Infection Protection Measures Ordinance as a violation of the freedom of art guaranteed in Article 5 of the Basic Law. They also criticise that the Infection Protection Act does not meet the special obligation of justification with regard to artistic freedom, which was only passed in November.
---
Des professeurs d'Oxford qualifient la notation musicale de « colonialiste »
Il y a un an, Les Indes galantes de Rameau (sur un livret de Fuzelier) s'attiraient les foudres d'un critique new-yorkais : comment pouvait-on aujourd'hui jouer cette œuvre, quand bien même elle ne serait pas apologie du colonialisme et de l'esclavage, puisque toutes les œuvres de Rameau « reposaient sur la richesse produite grâce aux forces jumelles de l'esclavage et du colonialisme » ?
Aujourd'hui, l'université d'Oxford va plus loin : c'est l'ensemble des programmes de musique qui est accusé de « complicité avec la suprématie blanche ».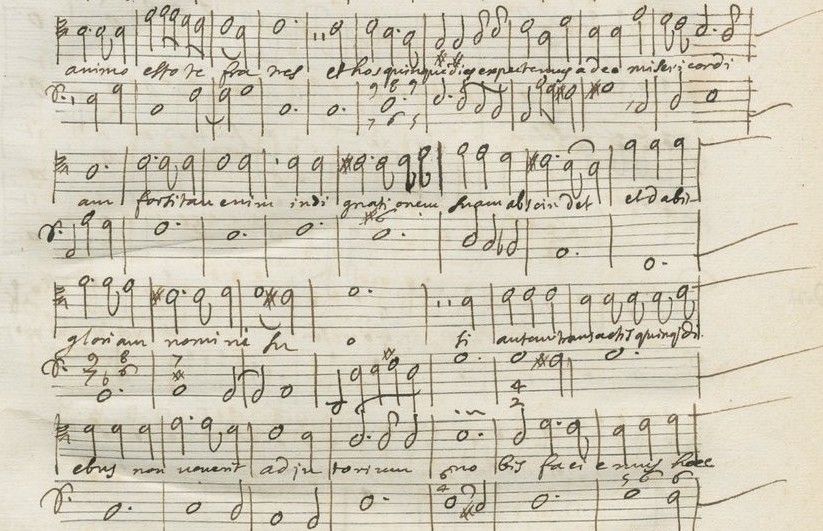 Oxford professors call music notation 'colonialist': They say the programmes focus too much on "white European music from the period of slavery"
A year ago, Rameau's Les Indes galantes (with libretto by Fuzelier) drew the wrath of a New York critic: how could this work be performed today, even if it did not apologise for colonialism and slavery, since all of Rameau's works "were based on the wealth produced by the twin forces of slavery and colonialism"?
Now, Oxford University is going further: the entire music programme is accused of 'complicity with white supremacy.'