Cadogan Hall presents its twelfth Choral at Cadogan series
Cadogan Hall's twelfth Choral at Cadogan series will return with eight concerts from October 2019 to June 2020.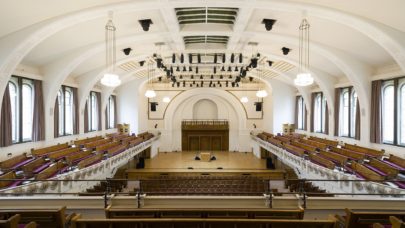 Cadogan Hall presents its twelfth 'Choral at Cadogan' series which returns from October 2019 to June 2020 with eight concerts performed by world-class vocal ensembles including The Tallis Scholars, The Sixteen and The Cardinall's Musick. As part of the series, two highly acclaimed international groups will give their UK debuts including: Cupertinos from Portugal who perform the rich wonders of 16th and 17th-century Portuguese polyphony and the Danish National Vocal Ensemble showcasing exquisite and rarely performed traditional Danish works. Westminster Cathedral Choir perform music to celebrate Advent by composers from Tallis to Eric Whitacre. The Gesualdo Six make a welcome return to the series with a programme of madrigals from Claudio Monteverdi to György Ligeti. The Tallis Scholars conclude the series with an opportunity to hear one of the most astonishing creations of the human mind, Thomas Tallis' Spem in alium.
---
Stephanie Blythe wins 2019 Maria Callas award
American mezzo-soprano Stephanie Blythe has won The Dallas Opera's 2019 Maria Callas Debut Artist of the Year award.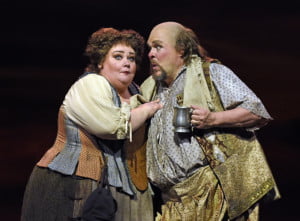 Blythe was presented the award for her role as Mistress Quickly in Dallas Opera's spring production of Verdi's Falstaff.
The Maria Callas award is presented each year in recognition of an outstanding company debut.  This prestigious award, named after one of the most renowned opera artists of the 20th century, is given to a single performer each season in recognition of a particularly memorable and outstanding company debut.
Blythe was revealed as the winner at the annual Dallas Opera Board and Trustee Appreciation Dinner on 13th June.
Blythe will be assuming the position of Artistic Director of the Graduate Vocal Arts Program at Bard College Conservatory of Music in July. Blythe's previous awards have included the 2007 Opera News Award and the 1999 Richard Tucker Award.
---
The Staatsoper Berlin Open-Air Concert was seen and live-streamed by 45,000 people this weekend
Around 45,000 people experienced the performances of the Staatsoper Unter den Linden on the Bebelplatz for a live broadcast and a concert over the weekend.
The music lovers were able to look over the shoulder of General Music Director Daniel Barenboim on Saturday for the first time ever. During the prelude to Richard Wagner's opera 'Tristan and Isolde', Barenboim wore a camera across his body, with the images then being broadcast live on the square, so as the viewers could take in Barenboim's view of the orchestra.
On Sunday, the Staatskapelle Berlin played in a symphony concert. Barenboim conducted Felix Mendelssohn Bartholdy's 'Violin Concerto in E minor' alongside soloist Jiyoon Lee before performing to the music of Johannes Brahms' 'Symphony No. 2'.