Classic FM
Karl Jenkins to judge Arts Club's £4,000 classical music award
Calling all young musicians: entries for the Classical Music Award, launched by the Arts Club in 2013 to celebrate the best performer aged between 18-30 in the UK, close on Friday 17 October.
British Airways pairs in-flight meals with classical music
British Airways have revealed a new strategy to make in-flight food taste better – pairing specific music with their meals.
The Strad
Orpheus Chamber Orchestra receives $400,000 from Andrew W Mellon Foundation
The ensemble will use the grant to launch 'Next Generation Orpheus'
London stringed instrument dealer J & A Beare launches its first exclusively online auction
The initial sale features 37 instruments, including a Stradivarius violin and two Guadagninis
Classical Source
Wall of Water: world premiere of Violin Concerto by Deborah Pritchard in response to paintings by Maggi Hambling (October 18 at LSO St Luke's) 
Gramophone
Emma Thompson and Bryn Terfel tear up the rulebook for Sweeney Todd
Video: a concert performance like you've never seen before
Slipped Disc
The string quartet that speaks
Stanford University's St. Lawrence String Quartet are playing a Haydn Discovery series in which violinist Geoff Nuttall involves the audience in what's really going on inside those staves.
Limelight Magazine
Politicians speak out on WA Opera "censorship"
The PM and other high ranking officials criticise "crazy" decision to cut Carmen
11Alive News
ASO musicians send memo of concern to board of directors
More than a month after the Atlanta Symphony Orchestra musicians were locked out following failed contract talks, there is still no progress to report.
Die Welt
Regisseur veralbert Putin mit schwulem Zarensohn
Die Staatsoperette Dresden gönnt sich einen Seitenhieb auf die wachsende Homophobie in Russland – mit einer pikanten Inszenierung von Lehárs "Zarewitsch".
Heute hätte er längst seinen Oscar
Wagner klaute von ihm, Wagner hasste ihn, Wagner wäre ohne ihn kaum denkbar.
crescendo
Wer sich den Cellisten Johannes Moser, einen passionierten Kammermusiker, zum "Museums-Solisten" wählt und ihm die Möglichkeit gibt, sein Residence-Programm selbst mitzugestalten, der muss sich auf die eine oder andere Überraschung einstellen.
Deutschlandradio Kultur
Wie kommt ein Chor zu diesem Namen? Ganz einfach: Er wurde am Psychologischen Institut der Uni Jena gegründet.
Codex Flores
Australiens Politik übt sich in Schadensbegrenzung
Nachdem sich die Western Australia Opera mit ihrem Bann von Bizets Carmen aus Gründen der politischen Korrektheit zum Gespött der Welt gemacht hat, macht nun die Politik auf Schadensbegrenzung.
classicalite
Fused Muse Ensemble Draws Attention to Environmental Issues Through Music, Dance and Video at Constellation in Chicago
Is it possible for artists to influence people's attitudes toward global concerns through their art?
The Spectator
The drunk conductor who ruined Rachmaninov's career
The disastrous first performance of Rachmaninov's First Symphony has cast a shadow over the work ever since
Twitter
Classic FM: @ClassicFM Peugeot have made a piano. Love or hate? (more pics here: http://classfm.co/1fKf2O )
Classical Music: ‏@ClassicalMusic8 Winchester Orchestra of San Jose debuts new season, new leader – San Jose Mercury News http://dlvr.it/7D8lPW
Guardian Classical: @GdnClassical BBC Radio 3 doesn't score highly with Ed Vaizey | Media Monkey http://gu.com/p/42fje 
Telegraph Classical: @TeleClassical Why the injustice against Joseph Haydn? http://tgr.ph/1u807FH 
The Classical Source: @ClassicalSource Preview: The Marriage of Figaro – Metropolitan Opera Live in HD on Sat 18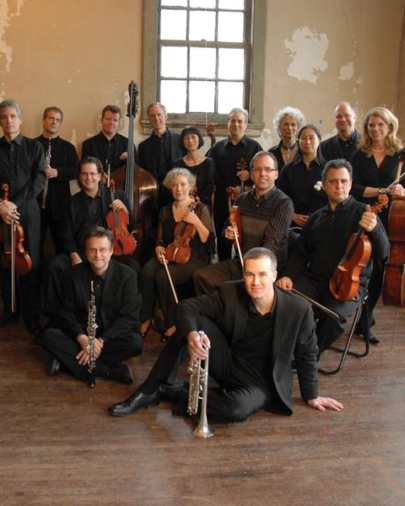 'Orpheus Chamber Orchestra' Photo: via The Strad