CDs aren't dead – and we have classical music fans to thank
Recent research by Royal Philharmonic Orchestra has found that CD remains the most popular music format nationally, with 43 per cent of all music consumed this way, putting it just ahead of streamed music (39 per cent).
When it comes to fans of classical music, 53 per cent prefer to consume their favourite music on a physical CD, with streaming coming in second at 38 per cent.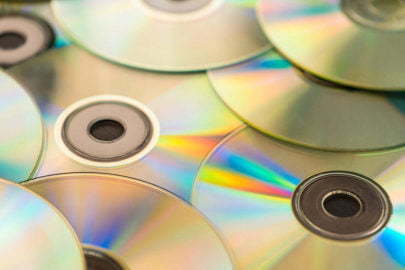 It's a similar picture for other classic genres, including classic rock and country, with R&B/Rap at the opposite end of the spectrum seeing the biggest reliance (55 per cent) on streaming over physical formats. Younger listeners are leading the charge when it comes to the vinyl revival, with the 18-24 age group found to be the biggest proportion (16 per cent) that have gone back to black.
The research also shows a strong interest in the immersive experience of concert-going among those aged 18-25 – those asked were three times more likely than the over 55s to say their music choices were shaped by going to concerts (16 per cent compared to 5 per cent).
---
An orchestra used their mobile phone torches to save a concert from a disaster power-cut
The Bloomington Symphony Orchestra and their artistic director Alejandro Gómez Guillén were set to perform Mozart's Violin Concerto No. 4 at the Buskirk-Chumley Theatre in Bloomington, Indiana, but an impending storm and subsequent power-cut meant that the concert screeched to a halt.
The concert on 26 May was the orchestra's final one of the season, and a weather forecast of a storm or tornado beforehand had prepared them for the worst. However, as the weather got worse during the day, various parts of the town went without power as trees fell down and cut the electrical supply. One of the effected buildings was the Buskirk-Chumley Theatre where the orchestra's concert was due to take place.
Backstage, an idea was brewing that would enable the concert to go ahead – the orchestra players would use their mobile phone lights to illuminate the music, so that's exactly what they did. Molly Brush, a cellist in the orchestra said, "We wanted to do our best for everyone who had come out to see us."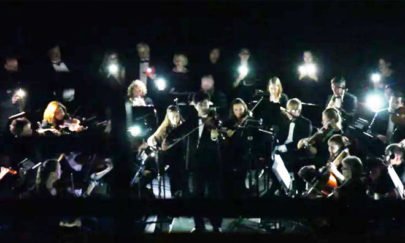 As the concert opened, all the instrumentalists not playing in that piece shone a light on their fellow orchestra members' music, and the concert went ahead with immense success. Brush added that the circumstances had a positive impact on their playing: "Playing in these difficult circumstances, without a lot of our normal visual cues, I think we were listening better and just being more alert and aware of each other."
---
Harald Schmidt im interview: "Die Oper ist Lichtjahre von den Tagesaktualitäten entfernt"
Harald Schmidt verschlägt es nun auch auf die Opernbühne: In Stuttgart tritt der 61-Jährige als Haushofmeister in "Ariadne auf Naxos" von Richard Strauss auf. Sein Debüt an der dortigen Staatsoper gibt der ehemalige Moderator der legendären "Late Night Show" am 2. Juni.
BR-KLASSIK: Herr Schmidt ich habe zwei Buchstaben im Gepäck über die ich gerne mit Ihnen reden würden: E und U. Was fällt Ihnen da als Erstes ein?
Harald Schmidt:  Naja von Bernstein kenne ich: "Es gibt nur gute und schlechte Musik". Das ist ja auch richtig. Aber die Trennung habe ich in meinem Job nie gemacht. Entweder man unterhält die Leute oder man unterhält sie nicht.
BR-K: Sie würden sagen: E- und U-Musik auf keinen Fall getrennt sehen, eher zusammenbringen oder gar auflösen?
HS: Die Trennung ist sinnlos, weil es um Handwerk geht und um künstlerische Seriosität. Die ist in einer Revue oder in einem Musical genauso gefragt wie im Ring.
BR-K: Wenn ich an die Late Night Show denke, mit der man sie in Verbindung bringt, sehe ich eher das U. Auch wenn ich mich gut an Scarlatti erinnere – an das E. Würden Sie auch sagen, dass Sie immer versucht haben, einen Slalom zu fahren, beide Buchstaben zusammenzubringen?
HS: Ja, für mich gab es die Trennung nicht. Ich hörte in einem Kultursender Nachmittags alle Scarlatti-Sonaten. Dann haben wir damals noch die DVD davon gekauft. Und um das aber für den Sat1-Zuschauer zeitlich nicht ausufern zu lassen, haben wir auf zwölf CD-Playern alle Scarlatti-Sonaten gleichzeitig abgespielt. Es war das einzige Mal, dass in der Geschichte von Sat1 der Name Scarlatti fiel.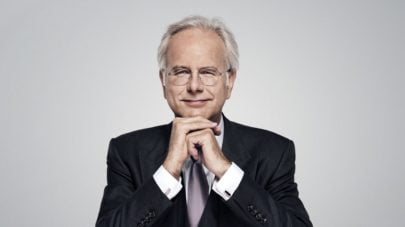 Harald Schmidt in Interview: "The opera is light-years away from the daily news"
Harald Schmidt now finds himself on the opera stage: In Stuttgart, the 61-year-old appears as steward in "Ariadne on Naxos" by Richard Strauss. The former host of the legendary "Late Night Show"  will make his debut at the State Opera on 2 June.
BR-KLASSIK: Mr. Schmidt I have two words that I would like to talk to you about: Entertainment-music and Serious-music. What comes to mind first?
Harald Schmidt: Well of Bernstein I know: "There is only good and bad music". That's right. And I never separated between Entertainment and Seriousness in my job. Either you entertain people or you do not entertain them.
BR-K: So you would argue to overcome or rather dissolve the distinction between Entertainment-music and Serious-music?
HS: The separation is pointless, because it is about craftsmanship and artistic solidarity. It's as much needed in a revue or in a musical as in Wagner's Ring.
BR-K: When I think of the Late Night Show, I feel it slightly more connects with the Entertainment part. Even if I correctly remember your piece on Scarlatti. Would you also say that you have always tried to slalom in your show to match both sides?
HS: Yes, for me there was no separation. I listened to all Scarlatti sonatas on a radio station in the afternoon. Then I went and bought the DVD. And in order to not take too much time up for the TV viewers, we played all Scarlatti sonatas on twelve CD players at the same time. It was the only time that the name Scarlatti fell in the history of Sat1 (a private TV Station in Germany)