This April, we will be celebrating National Poetry Month to recognise the importance of poets and poetry in the arts world now and throughout history worldwide.
During this time of global uncertainty, poems can offer insight, wisdom, enlightening ideas and language that prompts reflection, helping us to slow down in our daily and often, busy lives with the aim of finding calm and peace mentally, emotionally and spiritually. With many working from home at present, why not take on the advice from Poets.org who have provided a fabulous list of ways to engage with National Poetry Month. In the meantime, keep up-to-date with our weekly blog, where we will showcase the poetical and musical talent of some great people in the arts world.
30 Ways to Celebrate National Poetry Month
Here's a second set of tips:
---
#2 Evgeny Kissin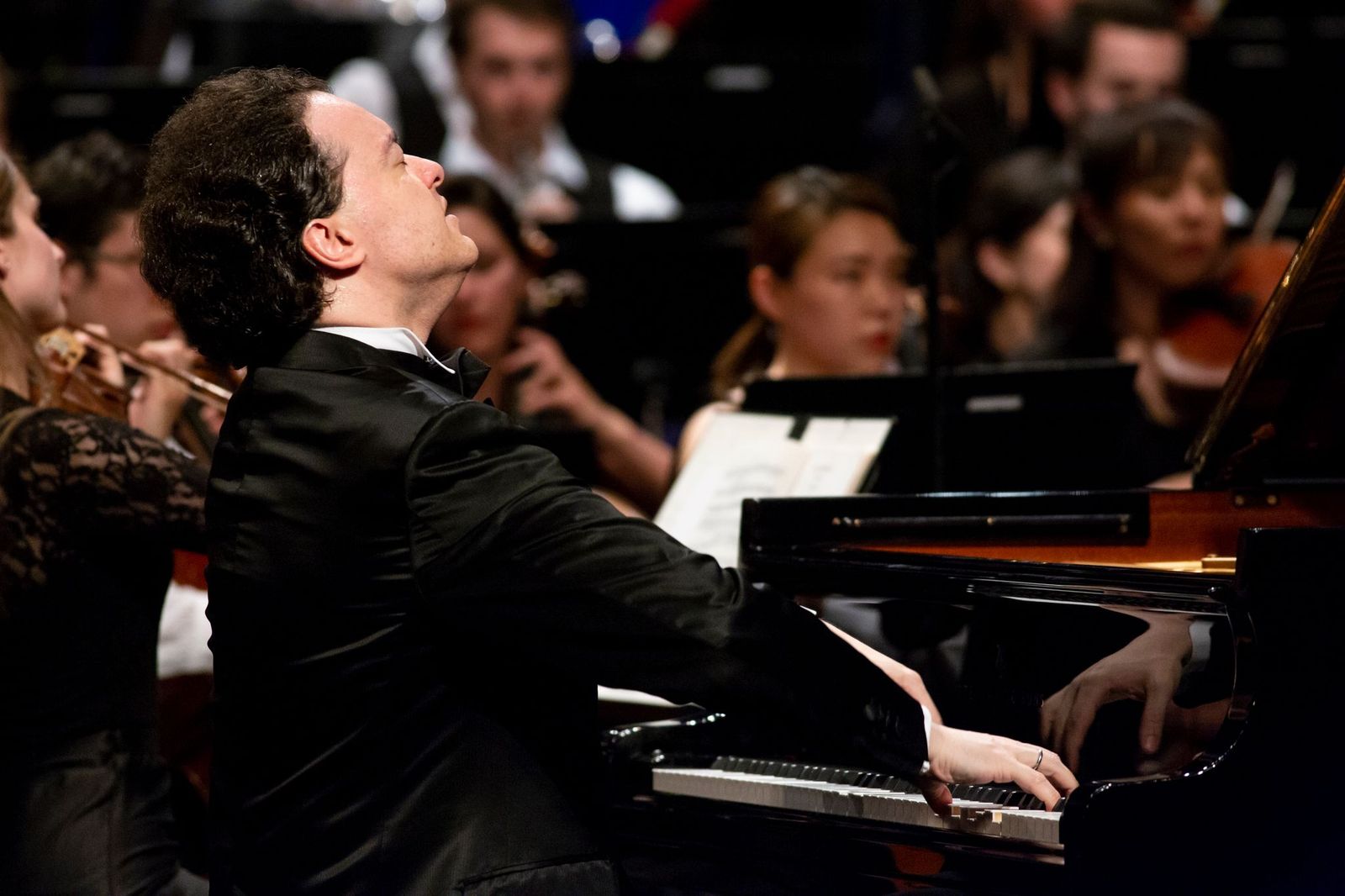 Evgeny Kissin was born in Moscow in October 1971 and began to play by ear and improvise on the piano at the age of two. At six years old, he entered a special school for gifted children, the Moscow Gnessin School of Music, where he was a student of Anna Pavlovna Kantor, who has remained his only teacher. At the age of ten, he made his concerto debut playing Mozart's Piano Concerto K. 466 and gave his first solo recital in Moscow one year later. He came to international attention in March 1984 when, at the age of twelve, he performed Chopin's Piano Concertos 1 and 2 in the Great Hall of the Moscow Conservatory with the Moscow State Philharmonic under Dmitri Kitaenko. This concert was recorded live by Melodia, and a two-LP album was released the following year. During the next two years, several Kissin performances in Moscow were recorded live and five more LPs were released by Melodia.
Read more on Verbier Festival's Website
---
A Stroll In The Mountains In Switzerland
(Translated from Yiddish by Barnett Zumoff)
I grow quite weary
in the midst of my mountain stroll
and I sit down.
I breathe heavily
and my heart beats rapidly.
As I sit here,
I hear a gentle murmur.
My watch says eight o'clock–
it's quiet, but not silent;
everything around me is breathing
with quiet strength.
The air is so fresh,
the forest so beautiful…
I am here alone
but I am not lonely.
A butterfly twists and turns,
back and forth,
and then—
free verses in Yiddish
start whirling in my head,
and I want to describe everything—
everything I see or feel–
in none other than Yiddish.
One word whirls after another,
and together with fir trees,
the mountains, the air,
and the murmuring of the small waterfall nearby
my entire being becomes filled
with words of love for Yiddish.
I want to stand up and shout, so that Yiddish
would resound here across the mountains.
And suddenly I remember
that not far from here
the four Yiddish writers used to stroll.
Well, it's getting quite late—
unfortunately I have to go home.
I have a concert tomorrow,
and for the first time in the Old World
I'll play Yiddish music.
---
Chopin – Nocturne Op.27 No.2 by Evgeny Kissin