This week, we will be celebrating International Women's Day (8 March) and Women's History Month by sharing some of the most astonishing women musicians and composers both throughout history and at work today.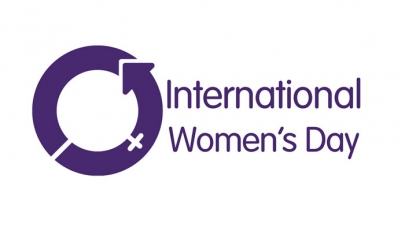 International Women's Day is about celebrating women's achievements, raising awareness against bias and taking action for equality. That is why we will be sharing some great artists, with fascinating stories as well as their music. This years' theme is #ChooseToChallenge, in that collectively we can all create an inclusive world by calling out and choosing to challenge gender bias and inequality. Join us in celebrating women in music this month with our weekly WildKat blog.
---
Hannah Kendall
'Known for her attentive arrangements and immersive world-building, Hannah Kendall's music looks beyond the boundaries of composition. Her work bridges gaps between different musical cultures, both honouring and questioning the contemporary tradition while telling new stories through it. Contrasting fine detail with limitless abandon, she has become renowned both as a composer and a storyteller, confronting our collective history with narratively-driven pieces centred on bold mission statements.'
Read more at the British Music Collection…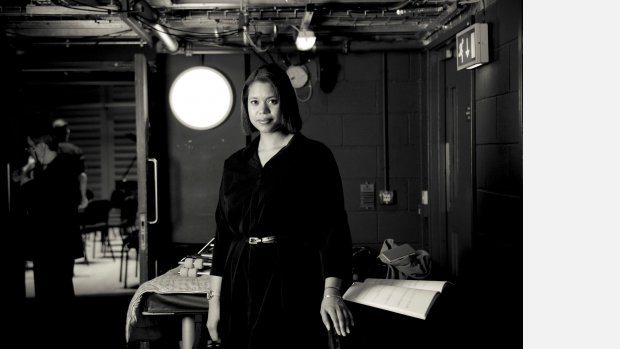 Selected Piece – 'Tuxedo: Hot Summer No Water'
Hannah was commissioned by The Riot Ensemble and Huddersfield Contemporary Music Festival to write the solo work, 'Tuxedo: Hot Summer No Water' for cellist Louise McMonagle as part of Zeitgeist, an online gallery that presents contemporary work through a digital lens, launched in response to the global lockdown caused by COVID-19.
What do you find interesting about this artist?
'It calls upon the cellist to do far more than play the cello, so it is quite surprising where the piece goes and it sounds quite schizophrenic'
'This piece exploits all of the musician's talents; she sings, talks and plays at the same time!'
'I love how it is sometimes hard to tell what's singing: the instrument or the instrumentalist. It's a true duet for one musician.'
'The use of the police whistle, especially as a work composed in the time following George Floyd's murder and the events that resulted from that. It's interesting to hear this towards the end of the piece as on a second listen, the urgency of the vocal techniques and the jarring cello notes felt even more urgent and compelling'
What type of landscape does this piece make you imagine?
'It makes me think of someone looking out on a street on a late summer night and witnessing a drama unfold'
'A desert'
'Joshua Tree National Park'
---
Shelley Washington
'The music I write focuses on exploring emotions and intentions by finding their root cause. I want a listener to somehow move, for their emotions or imaginations to be altered, or even just be moved to tap their toes. My music explores intricate rhythms to encourage a sort of layered listening through grooves, melody, and harmony. In the music I write that confronts known social injustices, I want to create a space for public dialogue while personally reclaiming power for my own experienced inequalities. Shaking the cages, raging against the machine, and supporting others make me happy.'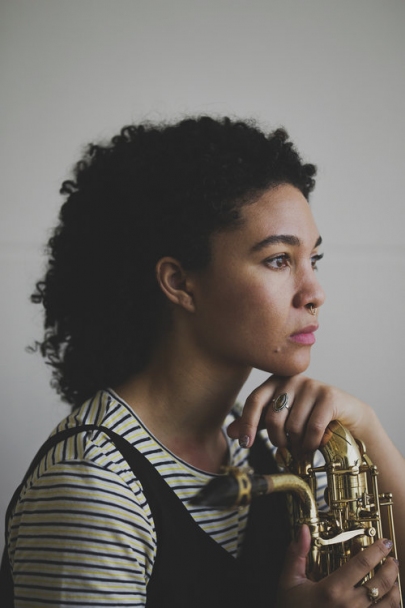 Selected Piece – 'Towers'
In her notes for the piece, she states, "Towers is for me, and for all those who reside in their own stronghold. Though we often feel confined to our own separate spires in our own separate kingdoms, I know that someday we'll all be able to come down. Slowly but surely, we will all rise together."
What do you find interesting about this artist/this music?
'How she describes her experiences of going through music education'
'I really like the sounds, it's very meditative while being positive'
'Her outspokenness about the racial tokenism in higher education'
'This is an incredibly beautiful piece of music. The juxtaposition of the tonal sounds, deemed accessible, against the known struggles and inaccessibility of higher education for many people of colour really resonated with me. I love Shelley's music and this really stuck out to me'
What three words would you use to describe this piece?
'Heartfelt, flowing, cascading'
'Meditation, hope & space'
'Reflective, lonely, contemplative'
'Hopeful, beautiful, dreamlike'
---
Unsuk Chin
'Unsuk Chin was born in 1961 in Seoul, Korea. She began to teach herself piano and music theory at an early age and subsequently studied composition at the Seoul National University with Sukhi Kang. An ensemble composition of hers was selected for the 1984 ISCM World Music Days in Canada, and in 1986 for the UNESCO 'Rostrum of Composers.' In 1985 Chin won the first prize of the Gaudeamus Foundation in Amsterdam with Spektra for three celli, her university graduation work.'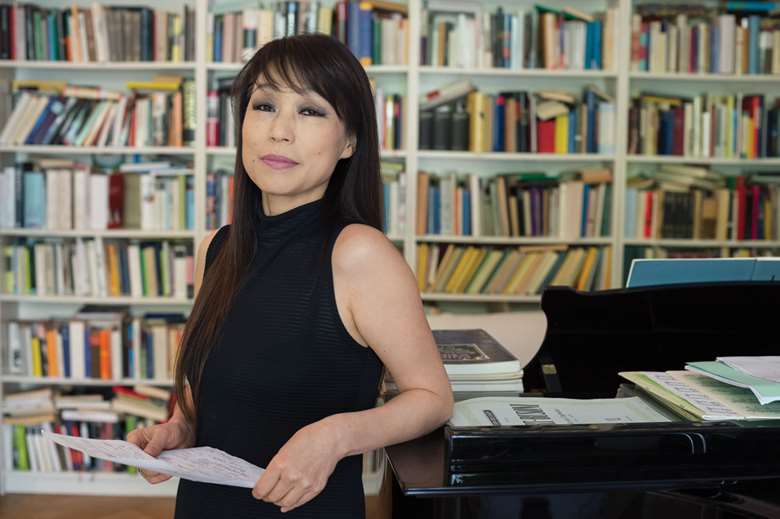 Selected Piece – Violin Concerto (2001) II. (10:30-18:24)
Both her Violin concerto and Rocana, captured live, provide an excellent introduction to her music. Rocana literally means 'room of light' and the orchestra reflects, refracts and distorts its material as if the sound is sent through combinations of prisms and mirrors. It is intended, and manages, to be a scintillating work, while not being the least bit showy.
What do you find interesting about this artist/this music?
'She produces a strong intensity with sound. I like how she used the violin, and then the added textures of the strings. I like how she has a unique voice but there is tonality to the work'
'I find the writing powerful, it looks like a succession of paintings, a lot of atmosphere and colours'
'Unsuk Chin is brilliant! The arch is so strong and effective, and even though it is very contemporary, the piece is still extremely listen-able'
'The way that the piece begins reminded me of a string ensemble tuning up together. It felt like that moment becomes part of the piece; the way in lockdown that we recognise that tuning up is part of the experience, and we long for that instantly recognisable sound to be heard once again live..'
What animal would you use to describe this piece and why?
'Sounds like a swallow or sparrow flying, the oscillating between high notes'
'A koi (carp)'
'A wasp – it can fly with some grace until it wants to attack'
'An animal as part of a pack that goes away to be independent, almost scared to be alone and fight, then coming back together as one in the end'
---
Debbie Wiseman OBE
One of the UK's most successful female music ambassadors, Debbie is in demand as a composer and conductor.
Throughout the past 20 years, there are probably few people in the UK who have not heard a theme from one of Debbie's films or television productions. Whether it is watching Stephen Fry bring to life Oscar Wilde for the big screen, hearing the latest political commentary on a Sunday morning with Andrew Marr, or revelling in the Tudor world of Thomas Cromwell in "Wolf Hall", Wiseman has gifted us iconic themes of beauty and passion, love and laughter.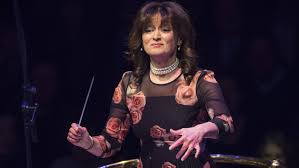 Selected Piece – 'The Musical Zodiac': Virgo
'Virgo is people born between the 22 August and 22 September so, […] it's the only zodiac sign represented by a female; it's actually depicted as an angel with wings. They're also known to be quite methodical and exact, often perfectionists'
What do you find interesting about this artist/this music?
'It is a very inviting cinematic sound that is quite uplifting, she's very gifted at writing for the screen'
'It's very epic, it's like film music'
'Her film credits are insane! I had no idea she was so prolific'
'The Virgo traits really come through in this piece, loved the concept'
What food and/or drink would you pair with this music piece?
'Strawberries and cream'
'Well, pop corn to watch the movie? haha'
'Champagne cocktail'
'Has to be a Long Island Iced Tea – complex, yet a specific and diligent way to create it. Creative and independent yet dependable and you know what you're getting'
---
Roxanna Panufnik
Roxanna Panufnik is a contemporary classical music composer. Born 24th April 1968, she is the daughter of Andrzej Panufnik. She studied at the faculties of composition and harp at the Royal Academy of Music in London. After graduating, Roxanna worked for the BBC shows, Young Musician of the Year and Proms. She took part in Record Review at BBC Radio 3. In 1993 she developed an episode for this station's series entitled Composer of the week. It was devoted to her father – Andrzej Panufnik.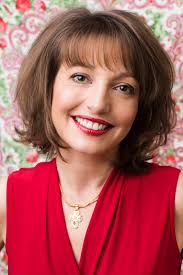 Selected Piece – Zen Love Song (Voces8, Kiku Day, led by Barnaby Smith)
Following a haunting Zen Love Song (Voces8 once more, again on tremendous form, this time with shakuhachi), we have two different versions of Panufnik's vision of the well-loved Missa de Angelis, one congregational and the other more elaborate. Both of them work beautifully and flow naturally; I wonder if that is a result of the composer working completely in her own tradition.
What do you find interesting about this artist?
'The slightly unexpected vocal harmonies'
'I love this kind of music, the meeting of the voices and their mixture is magnificent!'
'I am interested in her desire to connect world religions through music'
If you had to pair this to another piece of media (a TV show, film etc.), what would it be and why?
'I would pair a crime drama as the voices have a slight uncertainty to them, something in the harmony, something that needs resolving'
'Lord of the Rings'
'A live immersive visual art installation'