A first look at the design for Square Mile's £288m Centre of Music was revealed yesterday morning.
The proposed new building contains a 2,000-seat concert hall and will act as a 'welcome point' for London's new Culture Mile, which will stretch from Farringdon to Moorgate.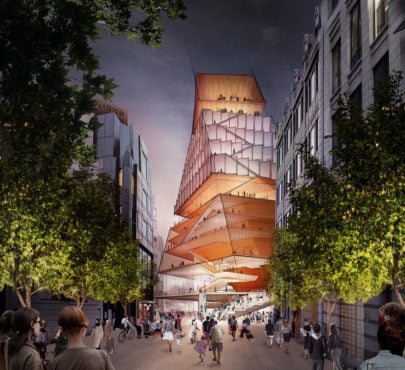 The concept designs were developed by New York-based architects Diller Scofidio + Renfro and released by the project's three partners: Barbican, London Symphony Orchestra (LSO) and Guildhall School of Music & Drama.
They are collaborating with the City of London, which has contributed £2.49m in funding to develop the plans. The building is part of an attempt to build a 'culture mile' in the city.
The centre would be run by the Barbican, it would be the home of the LSO and the base for the Guildhall School's new Institute for Social Impact.
It is estimated that the building work will take about four years but it can only start after the Museum of London is relocated, which is expected to be around 2023.
---
Simon Mayo is to launch a national classical music radio station, becoming the latest BBC presenter to depart for a commercial rival as the corporation struggles to keep hold of its top talent.
The broadcaster quit Radio 2 at the end of last year after more than three decades with the BBC. At the time, he insisted he would concentrate on writing novels, but he has now been announced as the mid-morning host and face of Scala Radio, a station designed to have a more casual and youthful approach than its established rivals, with a focus on film scores and work by modern composers alongside the likes of Mozart and Holst.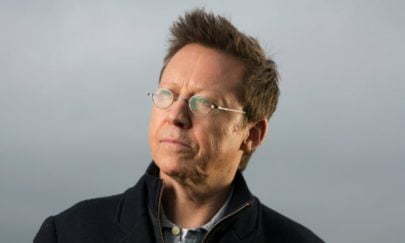 The station is owned by Bauer Media, which also runs Absolute Radio and Kiss, and is due to launch on 4 March on DAB radio and online, putting it in direct competition with Global Media's Classic FM and BBC Radio 3.
Weekend presenters will include the former Madonna producer William Orbit and the drum'n'bass DJ Goldie, who will provide "a narration of his own journey into classical music". Mayo's BBC film reviewing partner Mark Kermode will host a weekend programme based on film soundtracks. In addition, one of Britain's youngest commissioned composers – 19-year-old Jack Pepper will bring a new fresh point of view to classical music on the radio.
---
Classic FM has launched a new podcast aimed at introducing children to classical music. The 10-episode series is narrated by bestselling children's author David Walliams.
Aimed at children aged 7 to 12, David Walliams' Marvellous Musical Podcast will introduce listeners to composers such as Mozart and Beethoven, as well as investigating unusual instruments and meeting performers who have taken the classical music world by storm.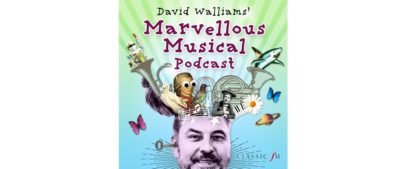 David Walliams said: 'I'm incredibly happy to be working with Classic FM on a brand new venture, bringing the fascinating stories and the works of iconic composers to life through fun and insightful storytelling.
'It's wonderful to be able to bring a whole genre of music to a new generation of children, whilst getting the rest of the family listening and enjoying at the same time.'