The Guardian
Class, race and classical music
Western classical music – performers and audiences alike – is still an almost exclusively white concern. What can be done?
Piano: Machine of Dreams Exhibition – in pictures
Part of this year's 'It's All About Piano!' festival at the Institute français is an exhibition of photographs taken by Amy T Zielinski. In this article she picks some of her favourite shots, and tells us why.
The Telegraph
The world of violin maker Florian Leonhard
Violin maker Florian Leonhard talks to Ellie Pithers about music, his childhood, and matchmaking.
Classic FM
Il Divo serenaded one of their fans
Il Divo gave one lucky audience a very special surprise, serenading them with a performance of 'Somewhere' from West Side Story.
UT San Diego
Opera union files second NLRB complaint
The labour union representing singers, chorus members and production personnel for the San Diego Opera filed a new charge with the National Labor Relations Board over the pending closure of the opera company.
Le Figaro
Trois ténors, Jonas Kaufmann, Rolando Villazón et Juan Diego Flórez seront à l'affiche en France dans les prochaines semaines.
Die Welt
Von Lukoil unterstutzt setzt sich Teodor Currentzis geschickt als neuer Taktstock-Guru in Szene. Er machte Perm am Ural zum Mekka der Klassic. Serine Einspielung vom "Figaro" ist grandios. Ein Portrat.
Concerti
Bristol Old Vic: @BristolOldVic Its back! Bristol Proms returns with a programme packed full of extraordinary classical music http://bit.ly/1pFzWEt 
Gramophone: @GramophoneMag A longread for your journey home: The crossroads of music literature & art w/Will Self, Iain Sinclair & Chris Gollon http://www.gramophone.co.uk/feature/at-the-crossroads-of-music-literature-and-art-with-will-self-iain-sinclair-and-chris-gollon …
Bachtrack: @Bachtrack Have you voted for your favourite classical music festival yet? Cast your all important vote here: http://bit.ly/BTwff14 
netzwerk junge ohren: @jungeohren  Das Projekt "Klangradar – Mit den Ohren sehen lernen" in Kooperation mit dem… http://fb.me/2c1MnZlgn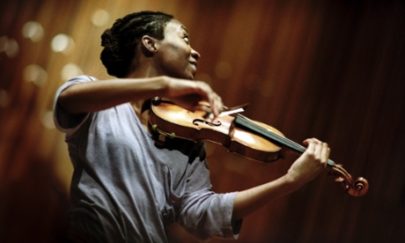 Guardian