In today's news: More worrying news about bass-baritone Dmitri Hvorostovsky's health, the trials of travelling musicians, and Classic FM's birthday celebrations! The Berlin Philharmonic to start last season with Rattle, Serebrennikow under house arrest, and Rheingau Music Prize for Enoch zu Guttenberg.
Classical Music Magazine
Psappha reveals 2017/18 season
Highlights include a tour of the Whitworth Art Gallery through music and art, a collaboration with guitarist Mike Walker, a performance of Boulez's Le Marteau sans maître under Jamie Phillips, and a concert with the BBC Philharmonic.
The Strad
Trials of travelling musicians: violin not accepted as hand luggage on ferry
Scilly Steamship Company insists violin goes in the hold – yet maintains policy allowing two dogs per adult.
Pizzicato
More worrying news about Dmitri Hvorostovsky's health
The bass-baritone has been fighting a brain tumour since 2015. He has cancelled a number of upcoming opera performances, yet two recitals are announced for September, in Bucharest and Moscow.
Classic FM
Classic FM's 25th Birthday Celebrations from Dumfries House
As part of our 25th birthday celebrations, Classic FM will be celebrating with the Royal Family on Wednesday 6th September – the day before our birthday.
Pizzicato
Award-winning Finnish novel Ice is adapted into an opera
In January 2019 the Finnish National Opera will host the world premiere of a new opera from Finland based on Ulla-Lena Lundberg's bestselling novel Ice.
Limelight
Hotel chain plans John Cage birthday marathon
Ace Hotels will be presenting a full day of the composer's music in lobbies and public areas on September 5.
NMZ
Berliner Philharmoniker starten in letzte Rattle-Saison
Mit Haydns "Schöpfung" starten die Berliner Philharmoniker in die letzte Spielzeit unter ihrem langjährigen Chefdirigenten Sir Simon Rattle.
Pizzicato
Serebrennikov unter Hausarrest, Stuttgart produziert 'Hänsel und Gretel' mit seinem Team
Trotz heftiger Proteste in Russland und im Ausland hat die russische Justiz hat den am Dienstag wegen Betrugsvorwürfen festgenommenen Regisseur Kirill Serebrennikov gestern unter Hausarrest gestellt.
Klassik Heute
Rheingau Musik Preis 2017 für Enoch zu Guttenberg und seinen Chor
Morgen werden Enoch zu Guttenberg und die Chorgemeinschaft Neubeuern zu Beginn ihres Konzertes in der Basilika von Kloster Eberbach mit dem Rheingau Musik Preis 2017 ausgezeichnet.
Twitter
Very exciting news, announced today, about @ClassicFM's 25th birthday celebrations: http://www.classicfm.com/25-birthday-2017/dumfries-house/ … @ClarenceHouse @RoyalFamily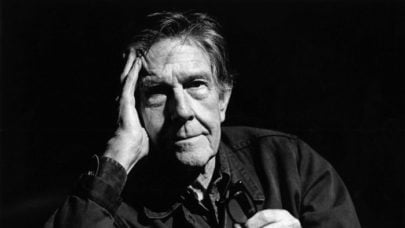 John Cage (1912-1992) ©Limelight
Merken
Merken
Merken
Merken
Merken
Merken