Classical New Year Resolutions
New Year equals a new me-right? We in the WildKat PR office have already accepted that our 'fitness and healthy eating resolutions' will fail within a week (merely promising to try burns calories, we're sure), so why not make an enjoyable resolution this year (except perhaps, #2) with classical music!
1. Go to more concerts
Surely the best type of resolution is aiming to attend more concerts this year and it could not be easier with the number of websites and blogs there are out there collating all the best events. Head over to our 'Unmissables' page to discover what you absolutely cannot miss this year. BachTrack and Concert Diary are also great search tools to find your next concert. Amazingly, this does not have to be expensive. Did you know that 40% of The Royal Opera House's tickets are under £40? Other venues such as the Barbican and the Southbank Centre are also not as expensive as you might think. Indeed, the WildKat PR team are really looking forward to Conway Hall's series of 'Free Rush Hour Concerts.'
2. Practice more
This is perhaps just as painful as healthy eating and exercise but, likewise, so worth it. Whilst we cannot all follow in Lang Lang's footsteps who was practising six hours a day at five years old, an extra 10 minutes everyday going over furiously fast passages, playing F# melodic minor one more time or perfecting that technical exercise, will pay off. At least then us mere mortals can pretend to be like Daniel Barenboim. Indeed, violinist Nicola Benedetti is so dedicated to practice she utilized an airport bathroom when her flight was delayed.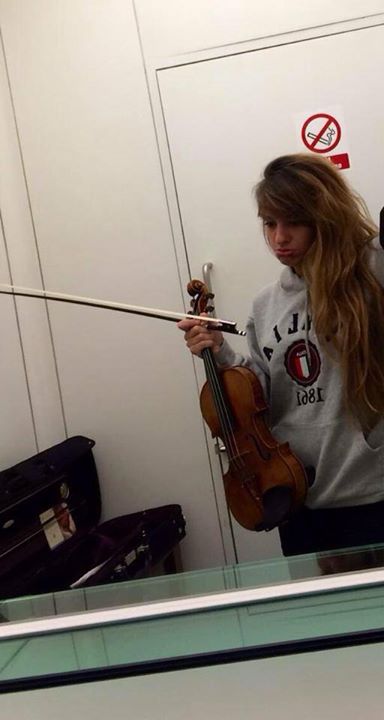 Nicola Benedetti. Photo from her Facebook
3. Find new music
Spotify have introduced a useful new tool called 'Play it Forward' which generates new music for you based on who you have previously listened to. Classic FM also have a weekly 'Album of the Week' from which they play one track a day and BBC Music Magazine have both a 'New Releases' section and a free weekly download bound to inspire you.
4. Play music for charity
In 2013, the London Symphony Orchestra and others such as tenor Wynne Evans swapped instruments in a mass grade-one-a-thon for charity. Why not use your musical talent for good and do something similar? There are plenty of brilliant musical charities to support such as Help Musicians UK and Music in Hospitals.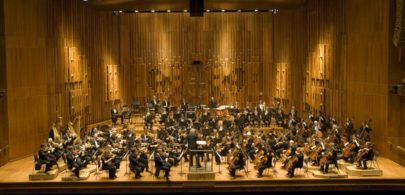 The LSO. Photo found at Classic FM
5. Join a choir
As well as being fun, it has been said that singing is good for your mental health-two great reasons to join a choir. There are plenty of ensembles out there catering for all standards and interests from novice to expert level, from choral works to pop songs. The Big Big Sing is a brilliant website for finding your perfect choir, all you have to do is put in your postcode. British Choirs on the Net also has a large database of choirs, sorted both alphabetically and geographically.
Youth Choir of the Year, Taplow Youth Choir performs onstage at the BBC Radio 3 Choir of the Grand Final. Photo:Robin Bell / Imagewise
6. Make a Classical Music Bucket List
A blog for another day but here are a few ideas to get you started: Prom at the BBC Proms, or go to the traditional 'Carols at Kings' service.
Are you making any classical music resolutions? Tweet us with your ideas and bucket list items @WildKatPR