Every day the WildKat team scan the newspapers and blogs online to bring you a digested list of the day's classical music.
The Guardian
Wexford Opera Festival: Striking a High Note?
Every year a sleepy Irish Harbour town hosts a world-class opera festival. The festival runs till the 5th of November.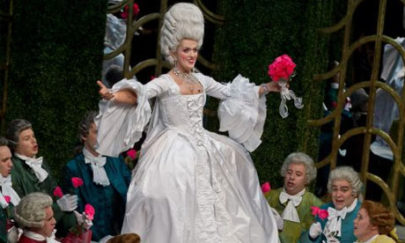 The Guardian
Rameau's operas: why his works deserve reappraisal.
In France, he is revered; in Britain he is barely performed. As ENO prepares its first-ever production of Jean-Philippe Rameau, Christian Curnyn applauds the legacy of a revolutionary who has always divided opinion.
The Times
Tallis Scholars/Phillips at Cadogan Hall, London
Lured by its mysterious history, polyphonic exchanges, and the soprano part's leap up to top C some ensembles treat it as a choral spectacular.
The Times
The met brings Opera to a screen near you.
With its live broadcasts reaching three million, the New York Met is bringing opera to the masses.
The telegraph
Soprano with the genes for greatness
Sophie bevan may be the most exciting classical soprano to have appeared on the scene since Kate Royal.