The Guardian
Castorf has become the villain of the Bayreuth Ring cycle
After the Bayreuth audience booed a deliberately incoherent Ring cycle, Martin Kettle wonders if the festival – and Wagner – deserves better
Sunday Times
Proms themed in C, including works by Tchaikovsky, Beethoven and Tippett, fascinate Paul Driver
Gramophone
Brighton Philharmonic Orchestra launches urgent appeal for donations
The orchestra must raise £70,000 if it is to survive in difficult economic times
LA Times
Metropolitan Opera responds to petition blasting Vladimir Putin
The Metropolitan Opera has sent a statement in response to an online petition criticizing the New York company for its upcoming production of Tchaikovsky's "Eugene Onegin."
Classic FM
14-year-old's heavy metal Vivaldi tribute is a viral hit
Vivaldi's Four Seasons has been given a heavy metal makeover by a French teenage girl, and become a YouTube sensation in the process
Opera Chic
Stephen Sondheim, The Art of the Musical
The Paris Review excerpts a comprehensive 1997 interview with Stephen Sondheim where the American composer/lyricist talks shop, legacy and everything in between with James Lipton.
Berliner Zeitung
So jung ist er nun auch wieder nicht
Beim Young Euro Classic-Festival treten auch gestandene Virtuosen wie Joshua Bell auf. Auch wenn der Violinist mit seinem Bubengesicht immer noch als Teenie-Schwarm und Nachwuchshoffnung wahrgenommen wird.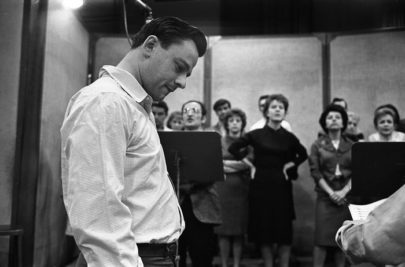 Opera Chic