Classical News
In today's news, "Titanic"-composer James Horner dies in plane crash, pianist Sara Solovich tackles stage fright and CBSO announces new assistant conductor. Also, Die Welt reports on Kirill Petrenko who will succeed Sir Simon Rattle in 2018, Der Tagesspiegel states that Petrenko is ready for his international career and ballet and opera affected as Sydney Opera House closes for maintenance in 2017.
The Telegraph
Titanic composer James Horner dies
The Hollywood composer who wrote the score for the Oscar-winning film Titanic has died in a plane crash in California aged 61
Gunther Schuller: music's man about town
Schuller must be remembered for making the jazz and classical music worlds work in tandem, says Ivan Hewett
The Independent
Beating stage fright: Pianist Sara Solovich on tackling her phobia by arranging a solo concert
She could perform Bach at age 10, but stopped playing as a teenager due to paralysing stage fright. In her fifties, Sara Solovich decided to attempt a solo concert. Could she do it?
The Guardian
Kirill Petrenko to succeed Simon Rattle at the Berlin Philharmonic
The conductor was appointed to one of classical music's top jobs after the orchestra voted by a large majority for the Russian-born musician
Birmingham Post
CBSO announces Alpesh Chauhan as assistant conductor
Mr Chauhan will lead city's orchestra for 2015/16 season after recently stepping in at short notice to cover Andris Nelsons
Die Zeit
"Titanic"-Komponist Horner stirbt bei Flugzeugabsturz
Für mehr als 100 Filme komponierte er den Soundtrack, darunter "Braveheart" und "Avatar": Nun starb James Horner, als sein Kleinflugzeug in Kalifornien abstürzte.
Die Welt
Kirill Petrenko wird die Berliner hart rannehmen

Der scheue Kirill Petrenko wird der siebte Chefdirigent der Berliner Philharmoniker. Das ist gut so. Er ist eine der größten Begabungen überhaupt. Er wird das Image des Orchesters verändern.
Der Tagesspiegel
Kirill Petrenko: Reif für die Weltkarriere

Die Berliner Philharmoniker haben sich entschieden: Sie wollen mit Kirill Petrenko in die Zukunft schreiten. Er wird ihr neuer Chefdirigent. Das verspricht viel.
The New York Times
Berlin Philharmonic Selects Kirill Petrenko to Succeed Simon Rattle
When the Berlin Philharmonic announced on Monday that its next chief conductor would be Kirill Petrenko, the Russian-born music director of the Bavarian State Opera in Munich, the organization was awarding one of the most prestigious posts in classical music to a widely respected artist who has largely shunned the spotlight courted by some of his peers.
The Sydney Morning Herald

Ballet and opera affected as Sydney Opera House closes for maintenance in 2017

The Sydney Opera House will be partially closed in 2017, forcing the Australian Ballet and Opera Australia to move performances to another theatre.
Tweets
Classical Music @ClassicalMusic8: Andrea Bocelli, Juanes & Philadelphia Orchestra to Perform for Pope Francis in … – NBC 10 Philadelphia http://dlvr.it/BJ9jwW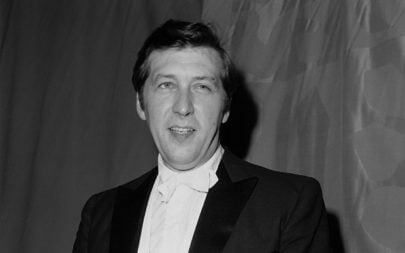 Gunter Schuller dies. Photo: The Telegraph