Last week, the argument about when to applaud at classical music concerts surfaced yet again in The Telegraph, with Michael Henderson fiercely defending tradition. He concluded by affirming, 'You buy your ticket, you listen in silence to the music, and at the end, should you feel like it, you applaud' explaining that 'Tens of thousands of people have been doing it for the past 120 years.'
But perhaps that's the problem. Is classical music etiquette stuck in the 1900s? It only takes one trip to the Proms to see a mere scattering of youthful faces in a sea of grey hair.
Violinist Nigel Kennedy is renowned for trying to break the classical mould. He argues in The Telegraph that 'classical musicians should learn from rock stars to overcome snobbery and engage more with their audiences' and encourages 'talking to [audiences] mid-performance and letting them show their appreciation.'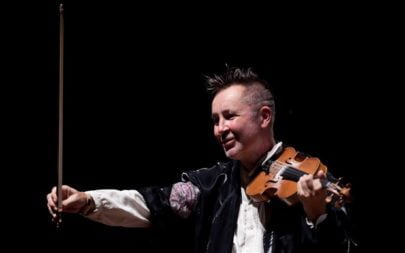 Credit: AFP/ Telegraph
This is all very well, but poses a distinct possibility of putting off the older generation, thereby risking those all-important bums on seats.
So what is the solution? This is a debate that will no doubt continue for the foreseeable future, and to which there is no simple answer. Either extreme would appear to put the future of classical music in danger.
The only way forward can be a balanced approach – one that provides opportunities for fresh faces to be experience classical music in an accessible environment, whilst maintaining those traditions which have been enjoyed by many generations and will hopefully be enjoyed by many more to come. And integrating these audiences? Well that will be the next challenge.