Classical News
In today's news, the winners of ECHO Klassik are announced, Friedrich Doležal has died and reimagining Alice in Wonderland as a hip-hop opera.
Classical Music Magazine
ECHO Klassik Prizewinners Announced
The winners of this year's ECHO Klassik awards have been announced.
Classic FM

Piano virtuoso Lang Lang just raced sprinter Usain Bolt (on the keyboard) – and it was a tie
The Chinese pianist's fast fingers took centre stage at the Beijing National Stadium for world athletics championships 2015 – but 100m title-holder Usain Bolt was just bemused.
The Strad
Vienna Philharmonic principal cellist Friedrich Doležal has died aged 68
The musician performed with the orchestra from 1968 until 2014
US Airways criticised for 'passing the buck' after losing eight violins
The instruments were finally recovered after five days and 'hundreds of calls', according to St Louis cello professor Ken Kulosa
PRI
Reimagining 'Alice in Wonderland' as a hip-hop opera
Ibrahim Maalouf says he always loved the story of "Alice in Wonderland" because it's all about the freedom to imagine.
Klassik.com

Sanierung des Bayreuther Festspielhauses beginnt
Kurz vor Beginn der Sanierungsarbeiten am Bayreuther Festspielhaus wurde über einzelne Details der Maßnahme informiert. Bei einer Veranstaltung der Gesellschaft der Freunde von Bayreuth bekräftigte der Architekt Detlef Stephan, er gehe aufgrund des guten Bauzustandes davon aus, dass das Gesamtbudget von 30 Millionen Euro ausreiche.
Musik heute

Musikfest Berlin erwartet internationale Spitzenorchester
Das Musikfest Berlin widmet sich in diesem Jahr vor allem den Komponisten Carl Nielsen (1865-1931), Arnold Schönberg (1874-1951) und Gustav Mahler (1860-1911). Vom 2. bis 20. September treten in der Berliner Philharmonie rund 30 internationale Orchester, Instrumental- und Vokalensembles sowie Solisten auf, wie die Veranstalter am Montag mitteilten.
Pizzicato

Thüringer Orchesterkonferenz verurteilt Fusionspläne und Stellenabbau
Die Pläne der Regierung von Thüringen zur Schließung, Fusion und Verkleinerung von Orchestern und Theatersparten stossen auf starke Ablehnung. Die Thüringer Orchesterkonferenz stellt fest, dass seit der Wende bereits mehr als 400 von ehemals über 1000 Orchesterstellen in Thüringen abgebaut wurden
Classicalite

The Salzburg Festival Adapts 'The Barber of Seville' as an Opera for Children

Members of the Young Singers Project may finally have found a remedy for opera's reputation for standoffishness with their unique adaptation of Rossini's Barber of Seville for children as young as four years old.
France Musique

La construction de l'opéra de Dubaï s'achèvera en mars 2016
Pièce maîtresse d'un nouveau quartier, les travaux du Dubaï Opera House s'achèveront en mars 2016 et laisseront place à un nouvel espace culturel multi format pouvant accueillir pas moins de 2000 personnes.
Twitter
London Youth Choir  @LonYouthChoir: Happy summer school memories of fun musicianship session with @Voices_Found Musicianship is so vital for singers
BBC Music Magazine @MusicMagazine: Just had a marketing email which begins with the line: 'Christmas is almost upon us'.
Arts & Health SW @ArtsHealthSW: Playlist For Life More on #music and #dementia. Check out @PlaylistForLife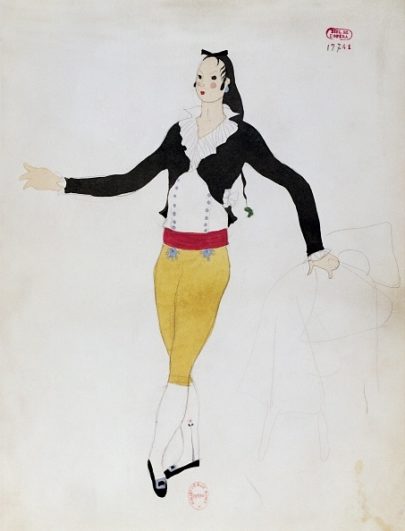 Barber of Seville adapted as children's opera
Credit: DeAgostini/Getty Images/ Classicalite