Classical News
In today's news, interview with Colin Currie in the Guardian, violin maker Edward Campbell dies aged 89 and new LA orchestra is formed for pre-professionals. Also, James Horner score is discovered for Magnificent Seven remake.
The Guardian
Facing the music: Colin Currie
From Harrison Birtwistle to the Kinks musical and drunken Talking Heads renditions, percussionist Colin Currie reveals his musical passions
The Strad
US violin maker Edward Campbell dies aged 89
US violin maker Edward Campbell died on 18 July at the age of 89.
Los Angeles to gain Young Artists Symphony Orchestra
A new orchestra for pre-professional musicians has been formed in Los Angeles.
Classical Music Magazine
Berklee report finds that artists lose out from recordings
Artists earn as little as 5% of the revenue their recordings make and up to 50% of payments do not get to their rightful owners, according to a report from Berklee College of Music's Rethink project.
Classic FM

Director discovers secret film score for Magnificent Seven remake – after composer's death
There's a bittersweet epilogue to James Horner's tragic death last month: the Titanic composer had apparently been planning to surprise director Antoine Fuqua with film score he wrote in secret.
Der Tagesspiegel
Das Ensemble Quatuor Ebène ist Stargast der Festspiele Mecklenburg-Vorpommern. Ein Gespräch über intime Säle, die neue Lust am Zuhören und Publikumsreaktionen in aller Welt.
Streit um Finanzierung sorgt für Irritation
Die Stadt Weimar will ab 2017 die Zuschüsse für die Klassik Stiftung deutlich reduzieren. Kulturstaatsministerin Monika Grütters kritisiert diese Absicht.
Klassik Akzent
Brückenbauer – Daniel Hope wird mit dem Europäischen Kulturpreis für Musik 2015 ausgezeichnet
Für sein musikalisches Engagement wird der britische Violinist Daniel Hope am 2. Oktober 2015 mit dem Europäischen Kulturpreis für Musik 2015 in der Dresdner Frauenkirche geehrt.
The Washington Post
Young players bolstered by pros in last classical performance at Castleton
The Castleton Festival struggles on in Rappahannock County, a year after the death of its founder, Lorin Maazel. The programming is sharply reduced, with jazz taking over from classical music for the final two weeks, and all performances open with pleas for donations.
Classicalite
Marin Alsop to Conduct Cuba's Orquesta Sinfónica Nacional for Havana's 500th Anniversary
Perhaps this is one more piece of evidence to support the mended relationship between the United States and Cuba. Marin Alsop, music director of both the Baltimore and São Paulo Symphony Orchestras, will conduct the Orquesta Sinfónica Nacional de Cuba in celebration of Havana's quincentenary.
Tweets
Tête à Tête @teteateteopera: fantastic opening #TàTFest15 crowds inside & out @theplacelondon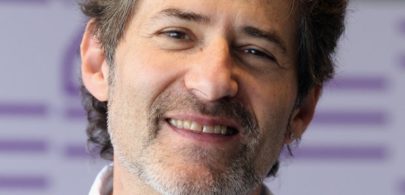 James Horner's epilogue
Photo: Classic FM