Classical News
In today's news, an interview with John Mauceri, 'Rode' Stradivari loaned to Ashmolean Museum and the results of the fifth Northern Ireland International Organ Competition are announced.
Guardian
Facing the music: John Mauceri
Carousel, Callas, Czerny playing Beethoven … conductor John Mauceri shares the music and people that inspire him
Classical Music Magazine
'Rode' Stradivari on loan to Ashmolean
The 1722 'Rode' Stradivari and a 1646 Amati violin have been loaned to Oxford's Ashmolean Museum to mark the reopening of its music and tapestry gallery.
Results of fifth NIIOC announced
Alexander Hamilton, organ scholar at St George's Chapel, Windsor, won the senior category of the fifth Northern Ireland International Organ Competition (NIIOC), which was held in St Patrick's Church of Ireland Cathedral in Armagh between 24 and 26 August.
I Care If You Listen
5 Questions to Nathalie Joachim (eighth blackbird, Flutronix)
Flutist and composer Nathalie Joachim, perhaps best known as half of the funky genre-blurring duo Flutronix, has just joined the multiple Grammy winning Chicago-based sextet eighth blackbird. We caught up with Nathalie just after her first official 8bb rehearsal to find out more.
Classical MPR

How Brahms kept me centered in a time of terror
The one-inch piece of invisible tape had not been disturbed. I reached up and peeled it off the door jamb, unlocked the door, and entered my apartment. If the guy who'd threatened my life had been waiting for me inside, broken tape would have warned me.
Der Tagesspiegel

Israel protestiert gegen angeblichen Barenboim-Auftritt
Israels Kulturministerin Miri Regev empört sich über das Gerücht, Daniel Barenboim wolle angeblich im Iran auftreten. Deutschland müsse das verhindert, fordert sie auf Facebook.
Der Frankfurter Allgemeine Zeitung

Missklänge um Iran Israel kritisiert Daniel Barenboim
Die israelische Kulturministerin Miri Regev fordert die Bundesregierung dazu auf, einen angeblich geplanten Auftritt des Dirigent Daniel Barenboim in Iran zu verhindern.
Klassik.com

David Hefti mit Hindemith-Preis ausgezeichnet
Der Schweizer Komponist David Hefti ist mit dem Hindemith-Preis des Schleswig-Holstein Musik Festivals ausgezeichnet worden. Die mit 20.000 Euro in Form eines Kompositionsauftrags dotierte Auszeichnung wurde im Rahmen eines Festkonzertes im Kulturwerk am See in Norderstedt vergeben.
France Musique

Le chef d'orchestre québécois Jacques Lacombe dirigera l'Opéra de Bonn
Le chef attitré de l'Orchestre symphonique de Trois-Rivières (OSTR), Jacques Lacombe vient d'être nommé chef principal de l'Opéra de Bonn. Il prendra ses fonctions pour la saison 2016-2017.
Classicalite
The British Library's 'Save Our Sounds' Program Creates Directory of UK Sound Collections
The long-feared deterioration of the world's sound collections is a coming to a head with the British Library's last-ditch initiative called "Save Our Sounds". The initiative began in January 2015 with a survey that called upon archivists from across the UK to report their sound collections to the British Library before the ravages of time can further mar the fragile media formats.
Twitter
The Classical Source @ClassicalSource: #Birthday: Sian Edwards, conductor, #56today #27August Many happy returns to her @IngpenWilliams
NYCGB @nycgb: Fantastic sounds coming from the choir this morning! The bottle playing is spot on #nycgbSummerfest15 @AEdenroth
Telegraph Music @TeleMusicNews: Keith Richards says he sleeps with his #guitar – and that helped him write Satisfaction http://www.telegraph.co.uk/music/artists/keith-richards-i-sleep-with-my-guitar/ … #rollingstones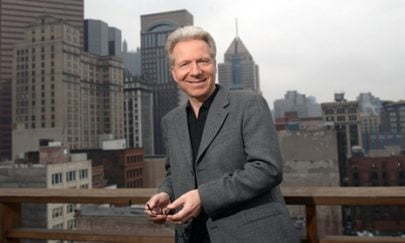 John Mauceri faces the music
Photo:  Columbia Artists Management Inc/ Guardian