Classical news
In today's news, the longest ever piece of classical music is written, orchestras join with Google Play and Alexander Soares wins ROSL competition. Also, Apple Music set to disrupt Indie Music and presidential advisor rigs results of Khachaturian Violin Competition.
The Telegraph
Glyndebourne presents: L'Heure Espagnole and L'Enfant et les sortilèges
Watch Glyndebourne's production of Ravel's double bill here from Sunday 21 June at 5pm
Max Richter composes longest ever piece of classical music
Contemporary classical composer unveils 'eight-hour lullaby' which audience will listen to from beds
The Guardian
Live and kicking? Orchestras join Google Play to launch live recordings
The LSO, New York Phil and Royal Concertgebouw are among the orchestras to offer live performances on Google Play, as the online music service ramps up its classical offering
Classical Music Magazine
Alexander Soares wins ROSL Music Competition
Alexander Soares won the gold medal at the Royal Over-Seas League (ROSL) Music Competition 2015, receiving a £15k cash prize.
HETQ
Presidential Advisor Waves Magic Wand to Get Desired Results in Khachaturian Violin Competition
The XI Aram Khachaturian International Violin Competition 2015 (6-14 June), Yerevan, Armenia   under the High Patronage of the first lady Rita Sargsyan came to a conclusion. Armen Smbatyan, Chairman of Board of Trustees of the Aram Khachaturian International Competition managed to ensure the results he desired.
Die Zeit
Kulturmanager wird Berliner Staatsopernintendant
Die wichtigste Oper der Hauptstadt bekommt einen neuen Chef. Matthias Schulz soll ab kommendem Jahr schrittweise Vorgänger Jürgen Flimm ersetzen.
Der Tagesspiegel
Sanfter Übergang: Der 37-jährige Matthias Schulz, derzeit Leiter des Salzburger Mozarteums, kommt 2016 an die Berliner Staatsoper. Doch Jürgen Flimms Intendantenjob übernimmt er erst im Frühjahr 2018 vollständig.
Berliner Zeitung 
Wer an der Staatsoper Berlin die Hosen anhat
Der junge Kulturmanager Matthias Schulz ist der neue Intendant der Staatsoper Berlin. Doch was qualifiziert ihn für den Intendanten-Posten? Und wie verhält sich Daniel Barenboim, dieser Gigant an Einfluss und Machtbewusstsein, ihm gegenüber?
Die Welt
"Ich bin ein Erfüllungsgehilfe"
Wenig Ego, viel Vorlauf: Der von Salzburg an die Berliner Staatsoper wechselnde Matthias Schulz ist als deutlich jüngerer Jürgen-Flimm-Nachfolger der Anfang vom Ende der Ära Daniel Barenboim.
The New York Times
Apple Music Streaming Service Terms Dismay Indie Record Companies
Apple's new streaming music service will not arrive until June 30, but the company has already upset independent record companies because of its proposed licensing terms.
The Wall Street Journal
What's It Like at a Top-Tier Conservatory? There's an App for That
The new "Juilliard Open Studios" app offers a peek behind the curtain at one of the nation's premier institutions.
Tweets
ClassicalToday @ClassicalToday: Apple Music Streaming Service Terms Dismay Indie Record Companies http://goo.gl/5819AB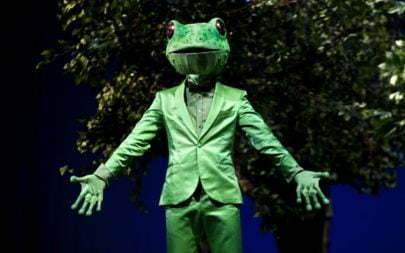 'L'Heure Espagnole and L'Enfant et les sortilèges' at Glyndebourne
Photo Credit:Simon Annand Handout/Deutsche Grammophon