Classic FM
Opera house audience faking disability for free tickets
The Belfast Grand Opera House is reviewing its policy for disabled access following reports that concertgoers have been pretending to be disabled to get free tickets.
The Guardian
BBC Radio 3 chief: I won't be 'dumbing down' station
Alan Davey says station will not become more like Classic FM to address shrinking audience and will still offer 'complex culture
The Telegraph
This is the kind of music you should listen to at work
Listening to music at work increases accuracy and speed, a new study has found. The genre you should choose, from classical music to dance beats, depends on what your work involves
BBC Media Centre
Donald Runnicles to become BBC Scottish Symphony Orchestra's Conductor Emeritus
The BBC Scottish Symphony Orchestra has announced that Donald Runnicles will become its Conductor Emeritus in September 2016, when he will step down from the post of Chief Conductor.
The Classical Review
Despite the protests and an uneven staging, Met's powerful "Klinghoffer" makes a devastating impact
The loudest sound Monday night was the ovation for John Adams as he stepped on stage for a bow after the opening performance of his second opera, The Death of Klinghoffer, at the Metropolitan Opera House.
Die Welt
Met spielt Klinghoffer-Oper unter Polizeischutz
An der New Yorker Metropolitan Opera hatte John Adams' Opernoratorium "The Death of Klinghoffer" Premiere – unter Protest.
pizzicato
'Eemerging' will mit EU-Geldern jungen Ensembles helfen
Unter dem Titel 'eeemerging' haben sich acht internationale Partner zu einem Projekt-Netzwerk zusammengeschlossen und ein europäisches Stipendienprogramm entwickelt.
concerti
Alison Balsom fällt auf in der Männerdomäne der Trompete.
I Care If You Listen
Met Opera premiere of John Adams' The Death of Klinghoffer
Monday, October 20 marked the opening of the Metropolitan Opera's highly anticipated production of The Death of Klinghoffer, with a score by John Adams and a libretto by Alice Goodman.
Twitter
Telegraph Classical‪ @TeleClassical: Paris Opera stars wrong to kick out veiled woman ‪http://tgr.ph/1tfcHXn 
Classic FM‪ @ClassicFM: Rossini & ‪@IronMaiden? Played by a cello duet? The result is just incredible: ‪http://classfm.co/2jm6eF 
Classical Music‪ @ClassicalMusic: MT Big job! ‪@rhinegoldjobs: Managing Director – ROYAL PHILHARMONIC ORCHESTRA ‪@rpoonline (Closing date 21 Nov): ‪http://ow.ly/D9s8W 
Guardian Classical‪ @GdnClassical: quartet-lab: a string quartet who open your ears to new ways of listening ‪http://gu.com/p/42k5d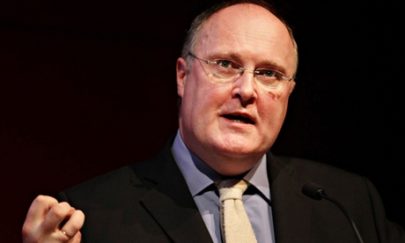 BBC Radio 3 controller Alan Davey has insisted that he will not be 'dumbing down' the station. Photograph: Peter Macdiarmid/Getty Images, via. The Guardian