In today's news, Angel Blue reveals her dream to perform at the Proms, an interview with Susanna Mälkki and artist manager Caroline Oakes retires. Also, Czech pianist Ivan Moravec dies at the age of 84.
The Guardian
Angel Blue: 'America doesn't have anything like the Proms. They're the envy of the world'
The American soprano on presenting at this year's Proms, the inspiration of her pastor father – and her former career as a California beauty queen
Facing the music: Susanna Mälkki
From Ligeti to Björk and Mozart – the Finnish conductor reveals her musical inspirations
The Strad
Success of Stradivarius violin recording leads to sequel
The 1715 'Lipiński' Stradivarius violin, which was sensationally stolen in January 2014 and recovered nine days later, will be the star of a second recording chronicling its history through music.
Classical Music Magazine
Leading artist manager retires
Artist manager Caroline Oakes has retired after more than four decades in the profession.
Ivan Moravec (9 November 1930 ‒ 27 July 2015)
The Czech pianist Ivan Moravec has died at the age of 84.
Der Tagesspeigel
Familiengeschichte: Das Wagner-Museum im wiedereröffneten Haus Wahnfried erlaubt Einblicke in das Leben des Komponisten – und in die Verstrickungen der Familie Wagner in den Nationalsozialismus.
Klavier.de
Letzter Flügel von Franz Liszt ist in Wien zu sehen
Der von dem Komponisten und Pianisten Franz Liszt in seinen letzten Lebensjahren genutzte Flügel ist nun Teil der Sammlung Alter Musikinstrumente des Kunsthistorischen Museums in Wien.
Pizzicato

Gesamtwerk Anton Bruckners ist online
Das gesamte Werk Anton Bruckners (1824-1896) kann jetzt online abgerufen werden. Die Österreichische Akademie der Wissenschaften (ÖAW) teilte mit, dass auf ihrer Webseite www.bruckner-online.at der Zugang zu der umfangreichen Sammlung von Handschriften, Erstdrucken seiner Kompositionen und Bildern aus verschiedenen Archiven möglich ist.
Le Figaro
La Roque d'Anthéron, le rendez-vous des stars du piano
Pendant quatre semaines, les virtuoses du clavier vont se produire dans le célèbre petit village de 4000 habitants des Bouches-du-Rhône. De Anne Queffélec à Monty Alexander, un bonheur pour les amateurs de musique.
France Musique

Le Festival d'Athènes annule le concert de l'Orchestre des Jeunes de la Méditerrannée
Première tournée depuis 2009 à l'étranger de l'Orchestre des Jeunes de la Méditerrannée s'est vue amputée de la date grecque. « Le pays est à l'arrêt. Les gens ne viennent pas aux spectacles.»
Tweets
Nicholas McCarthy @NMcCarthyPiano: Speaking and performing at @GoldmanSachs this evening. Can't wait. #speaker #classical #piano #yamaha
Music Network @MusNetIrl: A really interesting interview for any musician or music lover in @FinalNoteMag with @chathamsax: http://www.finalnotemagazine.com/mixing-it-up-chatham-saxophone-quartet/ …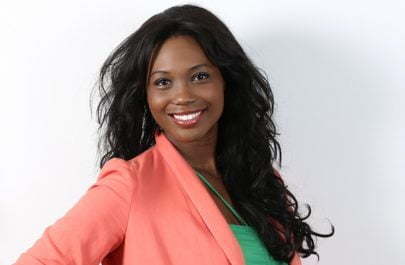 Angel Blue dreams of performing at the Proms
Photo: Graeme Robertson