Classical News
In today's news, an interview with Kitty Whately, BBC will offer of pay-to-keep downloads and 'The Violin Teacher' film is to be screened worldwide.
The Guardian
Facing the music: Kitty Whately
From the Swingles to Sondheim, Sir Thomas Allen, Jonathan Dove and Abba, mezzo-soprano Kitty Whately shares her musical passions
The Strad
'The Violin Teacher' film to be screened worldwide
The story of a down-at-luck violinist bringing music to disadvantaged teens in São Paulo has generated positive early reviews
French violist Serge Collot has died aged 91
The musician was principal violist with the Paris Opera from 1957 to 1986, and taught at Conservatoire de Paris for 20 years
Classical Music Magazine
BBC to offer radio programmes as pay-to-keep downloads
The BBC is to announce in the autumn that it will offer for sale downloads of radio programmes including concerts broadcast on Radio 3.
Classic FM
Shostakovich's 5th has been turned into a righteous heavy metal symphony
One of the most epic symphonic movements of the 20th century has been rearranged for electric guitar, courtesy of this metal-inspired video.
Der Tagesspiegel

Die Trompeten von Beirut
Hauptsache Experiment: Der Libanese Mazen Kerbaj lebt mit seiner Familie für ein Jahr als Gast des DAAD in Berlin und gibt zahlreiche Konzerte.
BR Klassik

Eine Woche Ausnahmezustand
Beim internationalen Gitarrenfestival in Hersbruck kann man die ganze stilistische Vielfalt der Gitarre erleben: von Klassik über Jazz bis Pop. Angeboten werden auch Workshops für Amateur- und Profigitarristen. BR-KLASSIK hat einen davon besucht.
Musik Heute

Beifall für Dirigent Eschenbach bei Geburtstagskonzert
Bei einem Geburtstagskonzert für den Dirigenten Christoph Eschenbach im Rahmen des Schleswig-Holstein Musik Festivals hat das Publikum am Sonntag immer wieder minutenlangen Beifall gespendet.
France Musique

Le ténor australien Kanen Breen victime d'homophobie lors d'une finale de basket à Melbourne
Le chanteur de l'Opéra d'Australie Kanen Breen a été victime d'insultes homophobes criées depuis le public après sa performance samedi soir pendant la finale de basketball du championnat d'Océanie à Melbourne.
San Francisco Classical Voice

Oakland Symphony, Not Absent, Returns
There is a tricky announcement from Michael Morgan's Oakland East Bay Symphony, saying the orchestra opens the 2015-2016 season on Oct. 2 "with a new name." That would be "Oakland Symphony," and thereby hangs a tale.
Twitter
BBC Radio 3 @BBCRadio3: Sian Phillips remembers singing Purcell's Nymphs and Shepherds at school, her first choice now on #EssentialClassics
New York Times Arts @nytimesarts: Taking the Starch Out of Orchestra Attire http://nyti.ms/1EzkEZU
Classic FM @ClassicFM: .@JohnSuchet1's Album of the Week celebrates the 70th of one of the greatest violinists: http://classfm.co/qwK8vN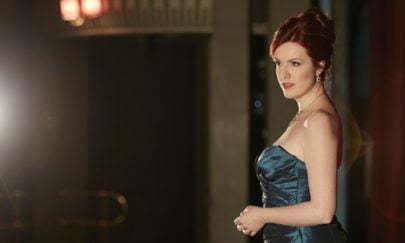 Kitty Whately faces the music
Photo credit: Natalie J Watts/ The Guardian