Classic FM
Pianist's attempt to censor negative review goes viral
Dejan Lazic's misjudged attempt to remove a Washington Post review has ended up hitting all the wrong notes.
Telegraph
Peter Davison to present Doctor Who Symphonic Spectacular UK tour
Peter Davison, who played the Fifth Doctor, to host music show that will include Daleks and Cybermen
Classical Music Magazine
Should giving instruments to musicians be a tax-deductable act?
Panel members at a discussion hosted by online auctioneer amati.com have called for the tax relief available on donations of items of national cultural importance to be extended to musical instruments.
International Arts Manager
Sakari Oramo is new Malko jury president
Sakari Oramo has been named as the Malko Competition's new jury president. The Finnish conductor replaces previous president Lorin Maazel, who passed away in July.
Orchestra partners with think tank
The Hallé and the Royal United Services Institute have announced a new collaboration, marking the world's first partnership between a think tank and an orchestra.
Frankfurter Allgemeine
Berlins Kultursenator hat eine Theater-Zerstörung ganz eigener Art vorgeschlagen, nämlich alle Premieren live zu übertragen: Warum das Fernsehen im Theater nichts verloren hat.
Die Welt
Netrebko steigt aus Münchner Opernpremiere aus
Sie verweigerte Hans Neuenfels die Manon: Wegen "unterschiedlicher Auffassungen" singt der Sopran-Star nun nicht erstmals an der Seite von Jonas Kaufmann an der Bayerischen Staatsoper Puccini.
Musik Heute
Besucherzahlen klassischer Konzerte können verdoppelt werden
Davon ist der Deutsche Orchestertag überzeugt, der am Montag in Berlin zu Ende gegangen ist.
Codex Flores
Jun Märkl Chef des Orquesta Sinfónica de Euskadi
Er folgt in dem Amt auf Andres Orozco-Estrada., der nach Houston (Texas) wechselt.
El Mundo
'Me interesa forzar al máximo. Es místico'
A sus 27 años, la provocadora pianista china se ha convertido en una gran estrella de la música clásica gracias a su prodigiosa técnica
Twitter
Classical Purist @ClassicalPurist: http://ift.tt/10nGW2P  Now Turkey bans Macbeth + MORE #classicalmusic #opera #news
Classical Music @ClassicalMusic: Sistema England has announced Fiona Cunningham as its new managing director: http://ow.ly/DK1db  @SistemaEngland #ElSistema #musiced
SF Symphony @SFSymphony: Happy news! Yesterday our Music Director @mtilsonthomas married his partner of 38 years Joshua Robison. Mazel tov.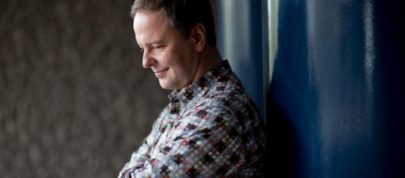 New Malko Jury president Sakari Oramo, Photo: International Arts Manager