In today's news: Welsh National Opera and Southbank Sinfonia reveal their 2018/19 seasons, Blockchain ticketing platform launches to end touting and Shanghai Isaac Stern Competition announces record number of applicants. Also, the German Cultural Council is pleased with the coalition agreement and Sergio Morabito becomes the new leading dramatic advisor at the Vienna State Opera.
Classical Music
Classic FM celebrates audience increase
5.7 million people now listen to Classic FM every week, and over half a million of the station's listeners were aged under 25.
Welsh National Opera reveals 2018/19 season
This season will bring a new production of War and Peace in the autumn, Un ball in master in the spring and an amnesty-themed season in the summer.
Southbank Sinfonia reveals 2018/19 season
This season will include works by more than 20 female composers and concerts with five female conductors.
The Strad
Sergei Dogadin wins Singapore International Violin Competition
The 29-year-old Russian violinist wins $50,000 top prize, performance opportunities and the loan of a fine instrument.
The Times
Richard Morrison: Take Hamilton's lead and stamp out ticket touts for good
It all began with 2 Cirque du Soleil tickets costing £241 on the secondary-ticketing website Viagogo.
M Magazine
Blockchain ticketing platform launches to end touting
The UK's first large scale ticketing platform to implement real world blockchain technology has launched and aims to revolutionise the ticketing market by making purchases safer and more secure from touting.
pizzicato
Shanghai Isaac Stern Competition announces record number of applicants
Organizers for the Shanghai Isaac Stern International Violin Competition (SISIVC) announced that a total of 174 applicants have been submitted for this year's edition, an increase of more than 22% from the inaugural competition in 2016 (142 applicants).
nmz
Deutscher Kulturrat: Koalitionsvertrag ist gut für die Kultur!
Der Deutsche Kulturrat, der Spitzenverband der Bundeskulturverbände, ist erfreut über die Aussagen im Koalitionsvertrag zu Kunst, Kultur, Kreativwirtschaft und Medien. In seiner Pressemitteilung vom 12.01.2018 hatte der Deutsche Kulturrat das Ergebnis der Sondierungsgespräche als gute Grundlage für Koalitionsgespräche eingeschätzt.
Klassik.com
Berliner Senat plant Offenlegung von Intendanten-Bezüge
Der Berliner Senat plant laut Bericht der Berliner Zeitung eine Offenlegung der Bezüge von Spitzenpositionen im Kulturbereich.
Musik Heute
Orchester aus Nordkorea tritt am Vorabend von Olympia in Südkorea auf
Zum ersten Mal seit 16 Jahren haben Musiker aus Nordkorea ein Konzert in Südkorea gegeben.
Morabito wird Chefdramaturg an Wiener Staatsoper
Der Chefdramaturg der Oper Stuttgart, Sergio Morabito, wechselt in gleicher Position nach Wien.
Platea Magazine
El festival Música-Musika 2018 estará dedicado al periodo de Entreguerras
Del 1 al 4 de marzo, el Palacio Euskalduna de Bilbao acogerá una nueva edición del festival Música-Musika. Esta edicion está dedicada al periodo de Entreguerras y contará con la participación de más de 1.500 músicos.
Twitter
BR_KLASSIK @BR_KLASSIK: Kalenderblatt: 9.2.1905 – Sergej Prokofjew führt eine Fehlerstatistik. Und zwar über die Fehler seiner Mitschüler am Konservatorium  https://www.br-klassik.de/s/3Fzaq9s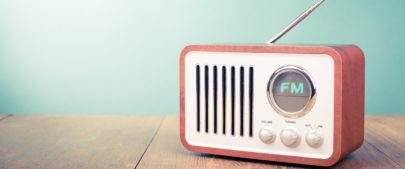 Image: © Rhinegold Publishing