Marie-Laure Garnier & Célia Oneto Bensaid
Chamber music
"Revelation lyric artist of the year" at the 2021 Victoires de la musique classique awards, soprano Marie-Laure Garnier is the winner of numerous international prizes, including the prestigious Voix des Outre-mers competition in 2019. She performs on prestigious national and international stages both in recital and in operatic roles. The eclectic pianist Célia Oneto Bensaid, a Yamaha artist, also has a brilliant career. She has performed at the Philharmonie de Paris, Wigmore Hall and at festivals such as La Roque-d'Anthéron, La Folle Journée de Nantes, and Piano aux Jacobins.
In 2011, the two artists began a privileged collaboration, linked by a strong friendship, a passion for French melody and a musical commitment. The duo is, among others, laureate of the International Nadia and Lili Boulanger Sing-Piano Competition and of the Academy of the International Festival of Lyric Art of Aix-en-Provence. Songs of Hope is the duo's first album, but the musicians' respective previous albums have been acclaimed by critics and audiences. Here, the artists explore the themes of the sacred, hope and the great trials of humanity through the melodies of Poulenc, Messiaen and spirituals.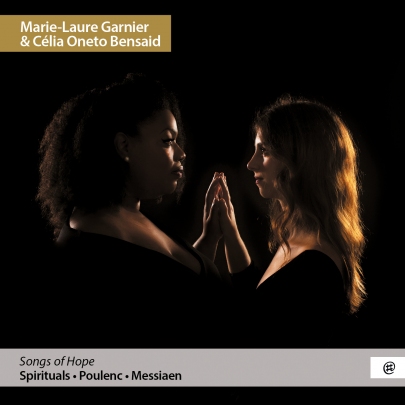 WildKat Paris is thrilled to promote this new album which will be released on March 18th on NoMadMusic. Stay tuned for their concert in Paris at Athénée on February 14th!