Composer Anthony Payne dies aged 84
British composer Anthony Payne has died, aged 84. The news comes almost exactly one month after his wife, soprano Jane Manning, also died. 'They were inseparable in life, and I suppose it's not a surprise that he would follow her so soon after,' said composer Colin Matthew on BBC Radio 3's programme In Tune.
As well as composing many of his own works, Payne was commissioned by the BBC Proms to complete Elgar's unfinished Third Symphony in 1998. Payne worked with fellow composer Colin Matthews on the project, who says it took about five years to complete.
---
Chormusik leidet unter Coronamaßnahmen
Forscher der Katholischen Universität Eichstätt haben die Ergebnisse einer Studie zur "Chormusik in Coronazeiten" veröffentlicht. Der Befragung von rund 4.300 Ensembles aus Deutschland, Österreich und der Schweiz zufolge, sei die Zahl der aktiven Sänger seit Pandemiebeginn stark zurückgegangen.
Die meisten Chöre erwarten demnach auch nicht, wieder zu ihrer früheren Besetzungsstärke zurückzukehren. Nur ein Drittel der Chöre gab an, die Mitgliederzahlen während seit Beginn der Corona-Pandemie halten zu können. Ferner klagten die Chöre aufgrund fehlender Erlöse aus Auftritten auch über finanzielle Sorgen: Für jeden dritten Chor sei die Situation unsicher, 20 Prozent erwarteten Geldnöte in diesem oder im kommenden Jahr.
Survey on choral music during the pandemic
Researchers at the Catholic University of Eichstätt have published the results of a study on " Choral Music in Corona Times". According to the survey of around 4,300 ensembles from Germany, Austria and Switzerland, the number of active singers has declined significantly since the beginning of the pandemic.
Most choirs do not expect to return to their former number of members. Only one third of the choirs stated that they had been able to maintain their membership numbers since the beginning of the Corona pandemic. Furthermore, the choirs also complained about financial worries due to the lack of income from performances: For every third choir, the future situation seems uncertain, 20 per cent expect financial difficulties this year or in the coming year.
---
Olivier Greif, ce nouveau classique au Festival de Pâques de Deauville
Du baryton Edwin Fardini au chef Pierre Dumoussaud en passant par le déjà plus aguerri Philippe Hattat et les jeunes chambristes de L'Atelier de musique, c'est une nouvelle génération qui s'approprie Olivier Greif aussi naturellement que Schubert ou Mahler également au programme.
Alors que la reprise des concerts avec public (et jauge limitée) est désormais annoncée en France à partir du 19 mai, la 25e édition du Festival de Pâques de Deauville peut se tenir et rencontrer son public grâce à la diffusion en direct de tous les concerts, et avec la possibilité de les visionner gratuitement pendant deux semaines. Contrairement à d'autres retransmissions, le Festival de Deauville propose, lui, un vrai direct. Il y ajoute de très bienvenues présentations – sobres et pédagogiques – et entretiens d'artistes.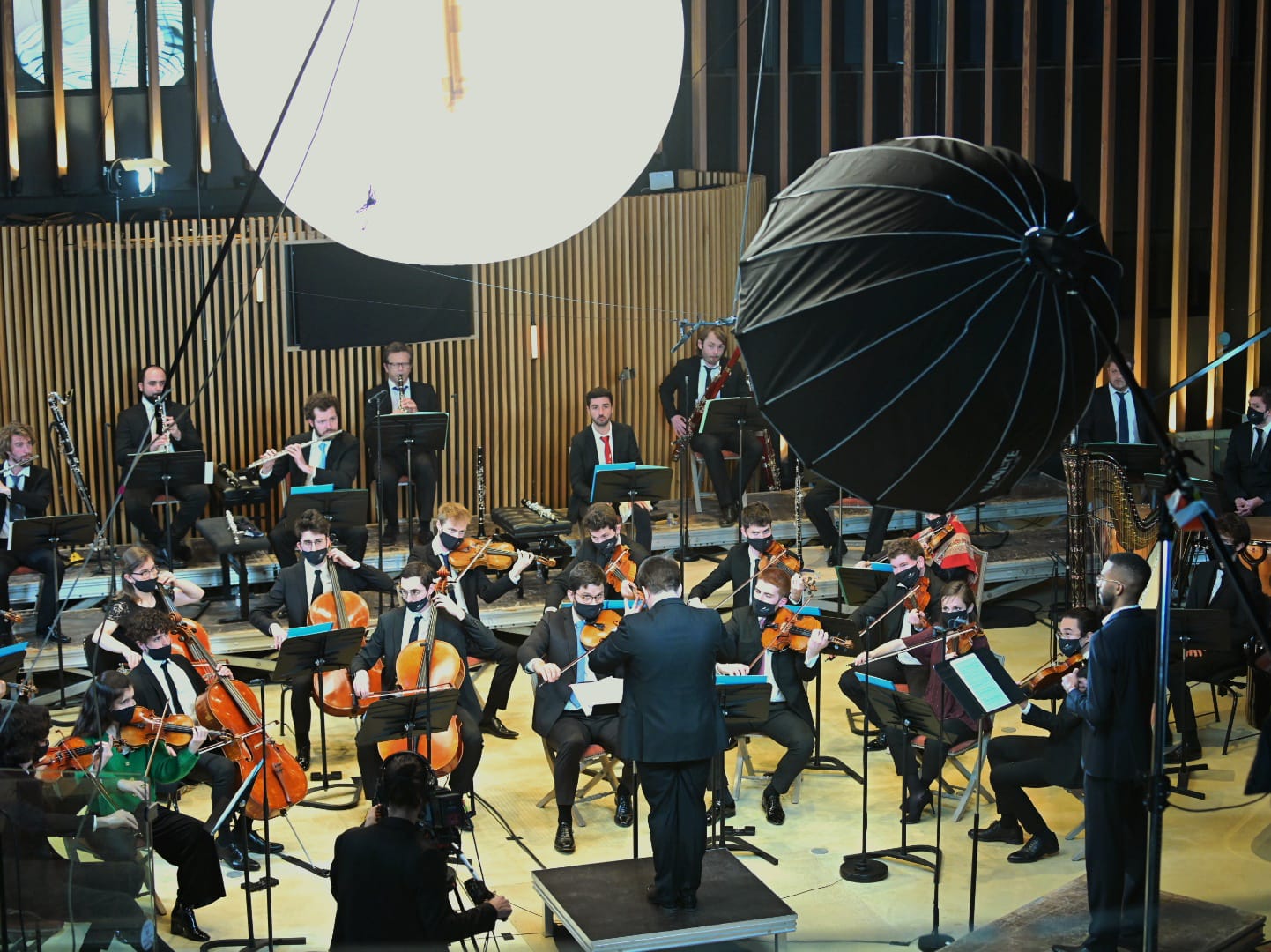 Olivier Greif, the new classic at the Deauville Easter Festival
From baritone Edwin Fardini and conductor Pierre Dumoussaud to the already more seasoned Philippe Hattat and the young chamber musicians of L'Atelier de musique, it is a new generation that is embracing the music of Olivier Greif as naturally as Schubert or Mahler.
While the return of concerts with an audience (and limited capacity) is now announced in France from 19 May, the 25th edition of the Deauville Easter Festival can take place and meet its public thanks to the live broadcast of all the concerts, and with the possibility of viewing them free of charge for a fortnight. Unlike other broadcasts, the Deauville Festival offers real live coverage. It also offers very welcoming presentations – sober and educational – and interviews with the artists.