Classical News
Classic FM
Average composer fee is now 'shockingly low'
A survey and report commissioned by Sound and Music has revealed that the average fee received by a composer for each commissioned composition is £1,392.
Coventry Telegraph
£74 eBay piano led Tile Hill girl to music degree at Oxbridge
Talented Coventry pupil Emily Lanigan almost gave up piano as her family couldn't afford instrument – but bargain led her all the way to Oxford.
Vulture (via Arts Journal)

The Metropolitan Opera Has Solved Its Labor Crisis, But There Are Still Rumblings in Valhalla
The Met's labor crisis is over; the spiritual crisis goes on.
The Sydney Morning Herald
The Australian Chamber Orchestra celebrates 40 years as the nation's flagship ensemble
Founded in 1975 by John Painter, the evolution of the ACO has been shaped by Richard Tognetti's 25 years as lead violin and artistic director.
The Baltimore Sun
One-of-a-kind oboe belonging to BSO musician stolen
Orchestra's principal oboist was vacationing in Montreal when her instrument went missing.
Triblive.com
Pittsburgh Symphony Orchestra makes 'great strides' financially, audit shows
The Pittsburgh Symphony Orchestra has begun to dig itself out of a financial hole, said a financial analyst who reviewed its 2013 audit.
Concerti
Europa in einer Person (Porträt Philippe Jordan)
Philippe Jordan vereint in Paris nord- und südländische Klangtraditionen und macht dabei von sich reden.
Die Welt
In New York geht der Opernvorhang doch auf
Es wird keine Aussperrungen und ausgefallenen Vorstellungen an der Metropolitan Opera geben. Doch das Internet hatte den Arbeitskampf ordentlich befeuert und dem Intendanten Peter Gelb Druck gemacht.
Twitter
GreatTweets2Go: ‏@Greattweets2go Classical music redefined for young people: GRAND RAPIDS, Mich. (WOOD) The Grand Rapids Sympho… http://binged.it/1tj7vB5  #classicalmusic
Daily Nation: ‏@dailynation Kenya's very own great classical musicians http://bit.ly/1BBOSfs  #classicalmusic #Kenya
Chamber Music Tulsa: ‏@ChmbrMusicTulsa  Via @nprmusic: How Do You Get Latino Kids Into Classical Music? Bring The Parents http://n.pr/RxB2HD  #classicalmusic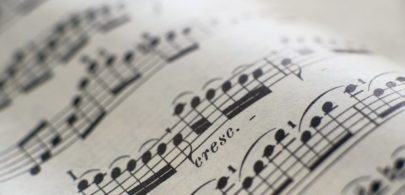 Photo: Classic FM