New Concert Celebrates Contribution Of Women Media Composers
ComposHER is a new event highlighting, showcasing and celebrating women composers for film, TV and videogames.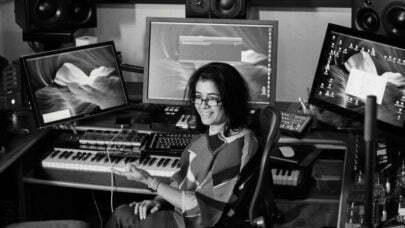 Taking place at EartH Theatre, London, on 12 June, the concert will feature the works of composers including Jessica Curry, Nainita Desai (pictured), Imogen Heap, Jessica Jones and Anne Nitikin.
Organisers of ComposHER hope this concert will help inspire and support the next generation of women media composers.
For more information on the event, read more here…
---
Tête à Tête: The Opera Festival announces 2019 season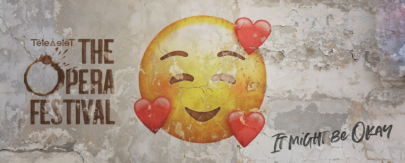 Tête à Tête: The Opera Festival has today announced its 2019 season, taking place across nine London venues from 24 July – 10 August.
This year's festival includes an offering of stories based around mythology, loss and transitions, reminding audiences that despite dark times, through music, art and connection, 'it might be okay.'
Highlights include:
Madame Butterflop, a ruination of Puccini's masterpiece and The Perfect Opera, a satirical piece combining the 49 tropes expected of an opera into a hip hop foxtrot operatic sketch comedy show
To see more highlights, read more here…
---
Music conference with a world view – the Classical: NEXT in Rotterdam
Musikkonferenz mit Weltblick – die Classical:NEXT in Rotterdam
Gewiss, auch deutsch(sprachig)e Konferenzen und Tagungen haben ihre Berechtigung, können sie doch aufgrund des homogeneren Fachpublikums wesentlich gezielter und detaillierter Themen setzen und durchdringen. Allerdings zeigt sich auf einer internationalen, thematisch breiter angelegten Konferenz wie der Classical:NEXT auch, dass der Blick durch die "deutsche Brille" unbedingt und immer wieder aufgefrischt und neu fokussiert werden sollte.

Certainly, German (speaking) conferences and meetings have their justification, because they can set and penetrate much more targeted and detailed topics due to the more homogeneous trade visitors. However, an international, thematically broader conference such as Classical: NEXT also shows that the view through "German glasses" should be refreshed and re-focused over and over again.
For more information, read more here…
---