Congratulations to the Berlin Philharmonic who have finally chosen a new Chief Conductor: In a new secret election, a large majority of the members of the Berlin Philharmonic, including the designated Chief Conductor of the orchestra and Artistic Director of the Berlin Philharmonic Foundation chose Kirill Petrenko to be the new conductor. Kirill Petrenko himself states: "Words cannot express my feelings – everything from euphoria and great joy to awe and disbelief. I am aware of the responsibility and high expectations of me, and I will do everything in my power to be a worthy conductor of this outstanding orchestra. Above all, however, I hope for many moments of artistic happiness in our music-making together which will reward our hard work and fill our lives as artists with meaning."
At the moment, Kirill Petrenko is the director of the Bayerische Staatsoper and will be Sir Simon Rattle's successor to one of the most famous and renowned orchestras in the world from 2018. On 11th May, the first round of the secret election was not conclusive and time stood still in Berlin. All eyes in the classical world focused on Berlin on this day, but after 12 hours of discussion they still had not come to a conclusion. So today they can proudly present themselves, as the only orchestra that is allowed to elect their Chief Conductor by themselves, having found someone who will take over the most desirable position in the classical world.
In the past weeks, the press, including The Guardian, has harshly criticised the orchestra, which seemed incapable of finding a new conductor. But choosing a person to lead such a great orchestra isn't something that can be decided in just 12 hours, since the result is something which has a huge impact for several years. Furthermore, the Berlin Philharmonic faced losing their remarkable reputation if they made the wrong decision.
Congratulations to Kirill Petrenko and good luck with an assignment many other conductors would not dare to take.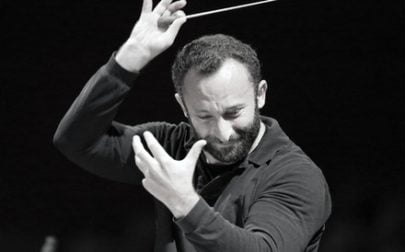 Kirill Petrenko (Photo: Wilfried Hösl)