Composer and Instrumentalist Corciolli is set to release his captivating new album No Time But Eternity, on November 12th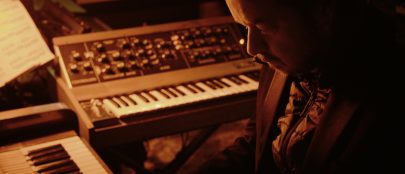 Brazilian composer and instrumentalist Corciolli uses his expertise and ingenuity in the fusion of electronic atmosphere and lyrical melodies to deliver his new album No Time But Eternity on November 12th. Corciolli's artistry is demonstrated through all twelve tracks which each deliver his unique compositional universe where feelings transverse stereotypical boundaries in classical music.
Corciolli interlaces analog and digital worlds perfectly through his melodic driving force delivered through classical piano, this is complemented by the participation of a string quartet which reveal the composer's fluid musical writing. This bridges together a rare chemistry between acoustic and electronic components of orchestra and the balance between the two.
These juxtapositions allow Corciolli to explore his talent and love as an orchestrator, demonstrated by his skill in being able to blend contemporary elements of sound and design to traditional western classical composition.
The single "No Time But Eternity" , released on September 10th, offers us a synthesis of musical textures and genres through world culture. This is also seen in the single "Yerazel", which features Armenian duduk player Arsen Petrosyan, which will be released on October 1st. "Ulimwengu", which will be released on October 22nd, features Kenyan singers Eric Wainaina and Vini Ngugi, demonstrating Corciolli's ability to navigate aesthetics from a variety of cultures.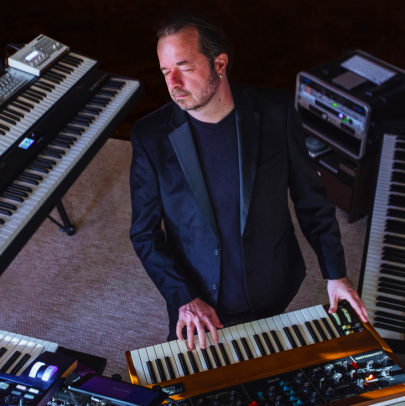 The album's quality and prestige is elevated with the addition of award-winning American sound engineer Alan Meyerson, who will be mixing Corciolli's project. Meyerson's credits include over two hundred film scores: Gladiator, Interstellar, The Lion King, and Inception; as well as mixing albums by artists such as New Order and Moby.
The project is complemented by four music videos by acclaimed Brazilian director and photographer Fábio Knoll. They present intimate portraits of the musicians, interspersed with spectacular footage filmed by Knoll using drones to capture views from around the planet. This perfectly complements Corciolli's desire to explore the wonders of the planet, but also its vulnerability by reminding us the seriousness of climate change. This is perfectly put by Corciolli himself: "Music alone cannot change the world. Only people can change the world. But music can change people".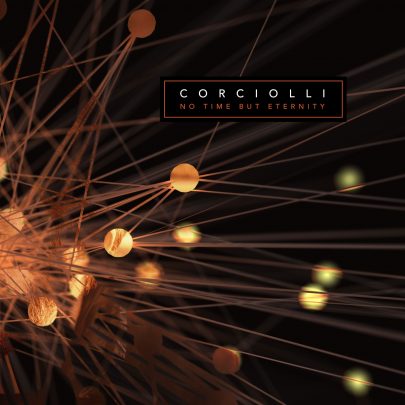 We are delighted to be working with Corciolli on a PR campaign for the release of his album No Time But Eternity