Création mondiale par le Trio Sōra du Triple Concerto de Kelly-Marie Murphy
Ce 18 février 2022, l'Auditorium de Radio France sera témoin d'une création mondiale ! Le Trio Sōra interprétera "When I Too Long Have Looked Upon You Face", une oeuvre de la compositrice canadienne Kelly-Marie Murphy. Ce triple concerto est une commande passée par Radio France , Borletti Buitoni Trust et Pro-Quartet – CEMC.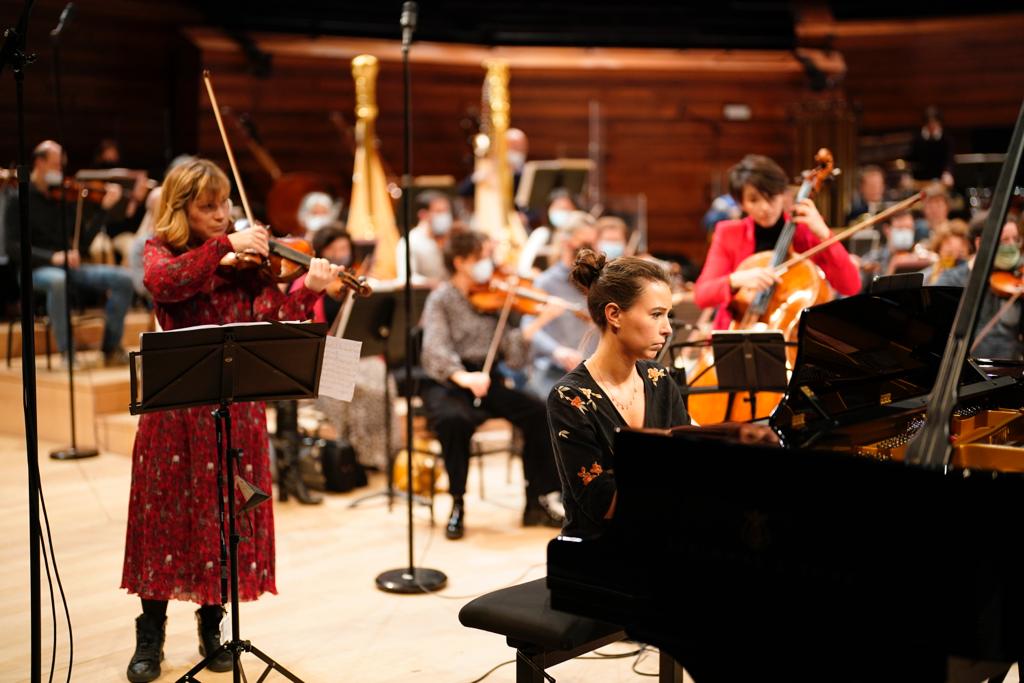 L'ensemble de musique de chambre sera à l'occasion accompagné de l'Orchestre Philharmonique de Radio France, dirigé par le chef d'orchestre finlandais Mikko Franck. Kelly-Marie Murphy sera exceptionnellement présente pour assister à la naissance de son oeuvre. Il faut savoir que les trois concertistes sont particulièrement liées à la compositrice de musique contemporaine, ayant auparavant joué Give Me Phoenix Wings To Fly, une pièce centrale de leur répertoire.
Programme du concert :
Cécile Chaminade, Callirhoë, suite opus 37
Kelly-Marie Murphy, "When I Too Long Have Looked Upon You Face", triple concerto (commande de Radio France/Borletti Buitoni Trust/Pro Quartet-CEMC – création mondiale)
Mel Bonis, Soir – Matin op.76
Lili Boulanger, D'un matin de printemps
Maurice Ravel, La Valse
Lieu du concert : Auditorium de Radio France, 116 Avenue du Président Kennedy 75016 PARIS
Date du concert : 18 février 2022, début du concert à 20h