WildKat PR offers a training fund to all members of staff to help them learn new skills, develop their interests, and also to bring something new back to the team. James Hardie returned to his home city of Edinburgh last month to attend International Festival Encounters. Read about his experience below:
I used my WildKat training fund this year to attend International Festival Encounters.  It is a week-long course run by the Edinburgh International Festival in conjunction with the University of Edinburgh and the Royal Conservatoire of Scotland.  The aim is to bring together artistic entrepreneurs with leading industry members and academics from all over the world.
It was truly 'international'.  Amongst the participants were producers, writers, actors, programmers, and performers from Australia, America, Russia, South Africa, Denmark, Hong Kong, Singapore, India, and the UK.  It was a wonderful melting pot of different perspectives and experiences from both young and old, all taking place under the watchful eye of Edinburgh Castle.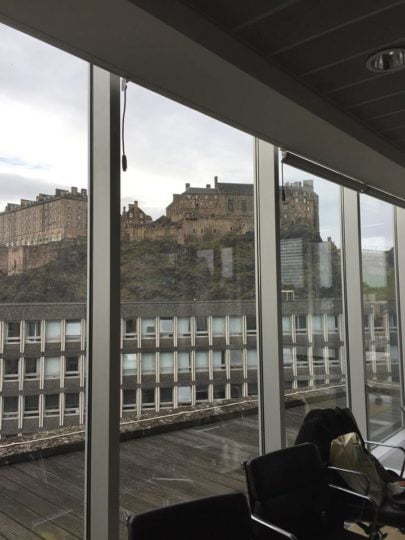 We were treated to five productions over the week, including dance, theatre, and opera.  My own highlight was seeing the Nederlands Dans Theater, who performed a show in three segments with scores by Max Richter and Philip Glass.  The middle segment—a haunting series of scenes as a dying man recalls his life's regrets—was like watching a film; the way the dancers manipulated their bodies brought to mind 'The Exorcist'.
After each performance, we were given the opportunity to reflect critically on what we had experienced.  After seeing Gianandrea Noseda conduct the Teatro Regio Torino in a somewhat confused production of Verdi's Macbeth, Kate Molleson (music critic for the Guardian) guided us through our reactions, whilst also giving us a fascinating insight into the dual role of the music journalist as both critic and evangelist.
There were two ideas that have really stuck with me from the course.  Firstly, the idea that financial constraint inspires creativity.  This was most effectively expressed for me by a participant from Russia, who used the phrase, 'the artist must be hungry', encouraging enterprise from a position of deprivation.  The second idea concerned caring for and looking after an audience.  The creator of a particularly moving production called 'Flight' spoke about the audience leaving an incredibly intense and personal experience in the theatre, and re-joining the busy outside world, and the steps they took to ease this often difficult transition.
My fellow participants were a really inspiring bunch, and I learnt just as much from them as I did the experts.  I'm certain I will collaborate with them again in the future. The training fund is an amazing perk to have, available to us all here at WildKat once a year, and I'm very grateful to have been afforded this opportunity.