Creative Europe Parliament votes to double budget
MEPs voted last week (28 March) to double the budget of the 2021-2027 Creative Europe programme. The increased funding is intended to enhance international circulation of works, support better mobility for artists and focus on better use of digital technologies in the creative sector.
Media literacy ranks high on the European parliament's priorities for the programme, with members urged to develop critical thinking in this area.
Particular emphasis will be placed on the importance of engaging a young audience and the promotion of audiovisual works on legal channels.
Rapporteur Silvia Costa, said: "I wanted to strengthen three areas: the intrinsic value of culture; the mobility of artists and culture operators; and the development of a narrative on European common roots and diversity.
---
Applications are now open for LPO Junior Artists 2019/20
LPO Junior Artists, the London Philharmonic Orchestra's programme for talented young musicians from backgrounds currently under-represented in professional UK orchestras, is currently accepting applications for the 2019/20 season.
The year-long programme offers a range of experiences to aspiring young musicians. These include mentoring from LPO musicians, visits from inspiring external guests, professional skills-building workshops, mock audition experience, ensemble performance projects, administrative work experience, concert and rehearsal visits, and activities with children to inspire an even younger generation through the 'LPO Junior Artists: Overture' strand.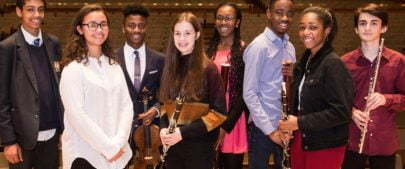 Through this scheme, the orchestra hopes to address the fact that certain backgrounds are still under-represented in the UK professional classical music sector, aiming to promote diversity and inclusivity in orchestral music in order to work toward an industry that is more reflective of the wider population.
---
John Gilhooly mit Preis des Heidelberger Frühlings geehrt
Der Engländer John Gilhooly, Künstlerischer Leiter der Londoner Wigmore Hall und Vorsitzender der Royal Philharmonic Society, ist mit dem Preis des Heidelberger Frühlings ausgezeichnet worden. Die mit 10.000 Euro dotierte Auszeichnung wird von dem Musikfestival in jährlichem Turnus an Menschen verliehen, die sich für die Vermittlung klassischer Musik einsetzen.
Das Festival hatte Gilhooly für seine Programmwahl in der Wigmore Hall ausgewählt, welche Ersthörer und Kernpublikum kombiniere. Sein unermüdlicher Einsatz insbesondere für das Lied und das Streichquartett verbinde John Gilhooly elementar mit dem künstlerischen und gesellschaftlichen Auftrag, dem sich auch der Heidelberger Frühling verbunden und verpflichtet fühle.
Die Preisverleihung fand im Heidelberger Palais Prinz Carl statt. Die Laudatio hielt Festivalintendant Thorsten Schmidt.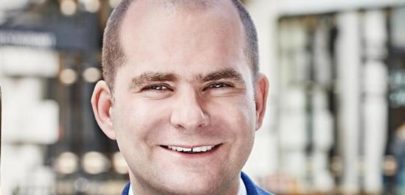 John Gilhooly, artistic director of London's Wigmore Hall and chairman of the Royal Philharmonic Society, has been awarded the Heidelberger Frühling prize. The prize, worth 10,000 euros, is awarded annually by the music festival to people who are committed to teaching classical music.
The festival had selected Gilhooly for his program selection at Wigmore Hall, which combines first listeners and core audiences. His tireless efforts, especially for the song and the string quartet, combine elemental John Gilhooly with the artistic and social mission to which the Heidelberger Frühling is associated and committed.
The award ceremony took place in the Heidelberg Palais Prinz Carl. The eulogy was given by festival director Thorsten Schmidt.