Government announces new Culture Commissioner and recovery taskforce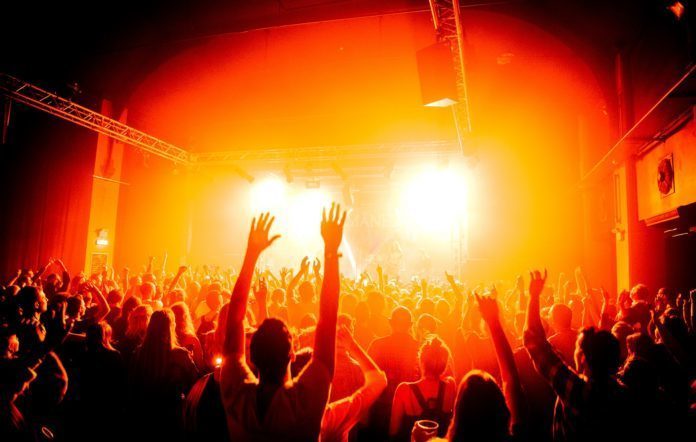 The government have appointed Neil Mendoza as Commissioner for Cultural Recovery and Renewal, with a taskforce also set up to advise on how UK culture can begin to recover in the wake of the coronavirus pandemic.
The role is intended to provide an expert and independent voice to the government on cultural matters – including how to best support live music venues, theatres and cinemas affected by lockdown.
Mendoza will be working closely with Arts Council England, National Lottery Heritage Fund and other key bodies to develop "an ambitious philanthropic focus on arts and culture" according to a government press release.
---
Richard Morrison – Culture after coronavirus: the arts needs urgent cash not a tardy 'cultural renewal taskforce'
A mere 64 days after every cultural venue in Britain shut its doors, Oliver Dowden, the culture secretary, has announced the formation of a "cultural renewal taskforce" that is apparently going to help to get the country's recreation and leisure sector back in business. No rush, minister! After all we've got weeks, maybe even months, before all our orchestras, theatres, dance groups, pop venues, museums and galleries go bust. Apart from the ones that already have, of course.
And who are the geniuses chosen by Dowden to avert this catastrophe? The eight names include not a single person with any experience in the UK's massive music industry — either pop or classical. Great start. However, there is the obligatory woman footballer and, of course, Martha Lane Fox, the co-founder of lastminute.com. Plus the man who runs Winter Wonderland; and Michael Grade, who was a driving force in television back in the day. And, also obligatory, there's the head of an Oxbridge college. At least Nicholas Serota, the chairman of Arts Council England, is included, though his own organisation has already exhausted its reserves in trying to stave off oblivion for its clients.
---
Concerts to resume in Italy on 15 June
But orchestras and presenters will have to adhere to strict rules concerning the welfare of audiences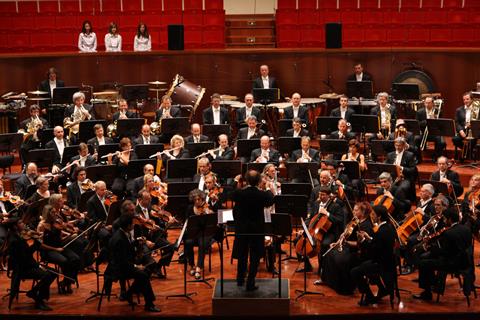 The Italian government has announced that concerts and theatrical performances will again be permitted in concert halls, theatres and open spaces, from 15 June onwards. However, presenters will have to implement a raft of measures designed to maintain public health.
These include:
– all seating must be pre-assigned to every audience member, with spacing of at least one metre between each one, including staff members. The maximum number of spectators will be just 200 for indoor performances, and 1,000 for outdoor events. Regional councils will be allowed to vary this number depending on data (such as the status of the R number locally).
– Interpersonal distances must also be maintained between artists.
– Anyone with a temperature above 37.5°C will not be admitted
– The wearing of masks will be compulsory In addition, staff members working directly with the public or in shared spaces will require suitable personal protective equipment by workers
---
American Arts Organizations Stand to Lose a Staggering $6.8 Billion This Year as a Result of the Shutdown, a New Study Says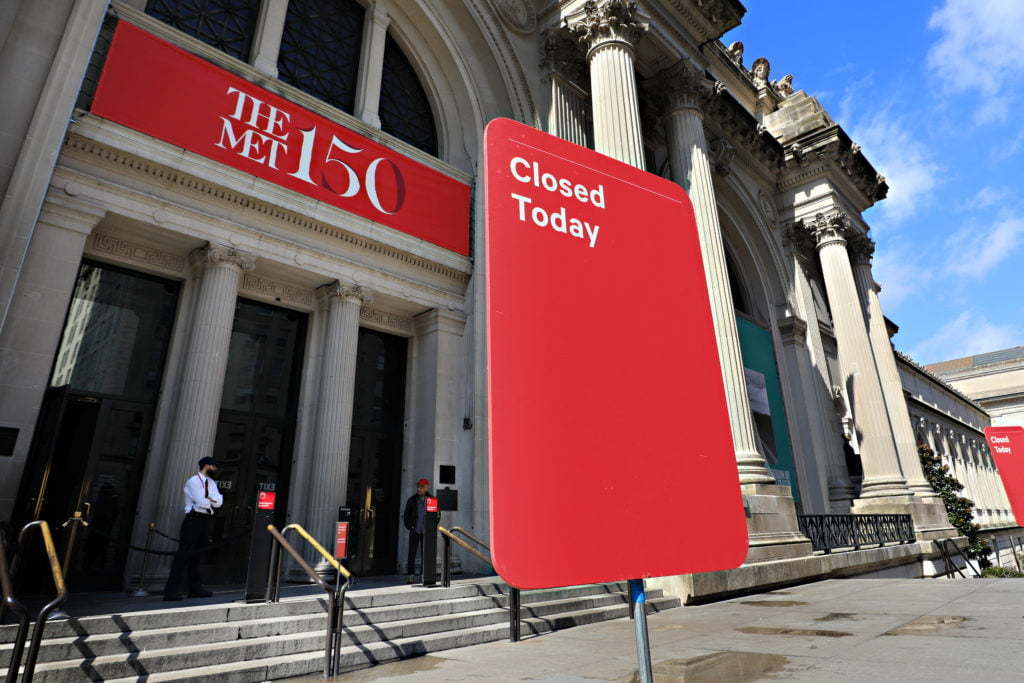 When arts organizations across the United States closed their doors indefinitely two months ago, revenue from ticket sales fell to zero overnight—and, for some, their very survival was thrown into question. Now, a new study estimates that cultural institutions stand to lose a total of $6.8 billion year over year, equivalent to a loss of 26 percent of operating expenses on average.
The report, titled "In It for the Long Haul," from SMU DataArts and TRG Arts, draws on an analysis of historical and projected data from 35,000 nonprofit organizations across the US. Rather than just doom and gloom, however, the report also aims to give cultural organizations tools to face the challenges ahead.
"There will be a new normal," Zannie Voss, director of SMU DataArts, who authored the paper with Jill Robinson, CEO of TRG Arts, told Artnet News. "Too much has changed to say that we could go back to doing things the way we've always done them."