In today's news: The influence of the Reformation on western classical music, music-themed afternoon tea, and Inclusive Creativity announces Rich Mix concert. Katharina Wincor and Petr Popelka receive Neeme Järvi Prize, Daniel Hope to play three concerts in Germany, and composer Wilhelm Killmayer has died.
The Guardian
The Reformation: classical music's punk moment
The great cultural and religious schism of the 16th century democratised music and participation, creating the template for modern classical music.
The Times
Lemuel's Lounge at the Conrad, opposite the National Concert Hall, is serving a music-themed afternoon tea seven days a week.
The Telegraph
Teen prodigy Daniel Harding: 'I was unfocused and the orchestra could smell blood'
Daniel Harding has just changed out of his aviation gear, having spent the past four hours in a flight simulator. That's not typical practice for world-class conductors, but then Daniel Harding is not your typical world-class conductor.
Classical Music Magazine
Inclusive Creativity announces Rich Mix concert
Created by composer Frank Lyons, the organisation aims to level the playing field in performance and composition for disabled musicians by developing instrumental technology and methodologies that allow for side-by-side performance with professional musicians.
Teaching Drama
Octagon Theatre releases redevelopment details
Octagon Theatre in Bolton has released further information about its new vision. The redevelopment of the 50-year-old theatre was announced in January 2015, and it has now been revealed that this redevelopment will include a number of exciting improvements.
Limelight
Finalists announced for Freedman Classical Fellowship
This year's finalists are bassoonist Matthew Kneale, flautist Tamara Kohler, and pianist Alex Raineri.
Pizzicato
Venezuelan President goes after Dudamel
Venezuelan President Nicolas Maduro has furiously attacked conductor Gustavo Dudamel yesterday in a TV statement.
Klassik.com
Neeme Järvi Preise für Katharina Wincor und Petr Popelka
Die österreichische Dirigentin und Sängerin Katharina Wincor und der tschechische Dirigent und Kontrabassist Petr Popelka haben den Neeme Järvi Preis 2017 erhalten.
Klassik Heute
Daniel Hope mit drei Konzerten bei den Festspielen Mecklenburg-Vorpommern
Vivaldis Die vier Jahreszeiten gehören zweifelsohne zu den meistgespielten Violinkonzerten überhaupt.
BR Klassik
Wilhelm Killmayer war eine der eigenwilligsten Künstlerpersönlichkeiten mit einer charakteristischen Klangsprache fern jeglicher Schulen und Stile.
Twitter
Das Opernmagazin @DasOpernmagazin
Ballett am Rhein wieder "Kompanie des Jahres" http://opernmagazin.de/ballett-am-rhein-wieder-kompanie-des-jahres/ … via @httpstwittercomdasopernmagazinlangde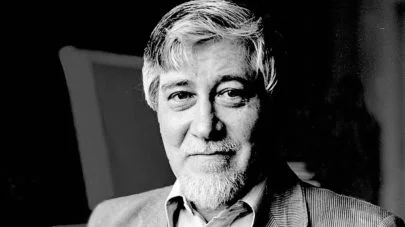 Wilhelm Killmayer © picture-alliance/dpa
Merken
Merken
Merken
Merken
Merken