Daniel Kramer quits as artistic director of English National Opera
Daniel Kramer, the artistic director of English National Opera, is quitting his job after less than three years at the helm.
Staff at the company were briefed on Wednesday morning that the American director would be standing down at the end of July to concentrate on directing more opera and theatre full time, rather than lead a company the size of ENO.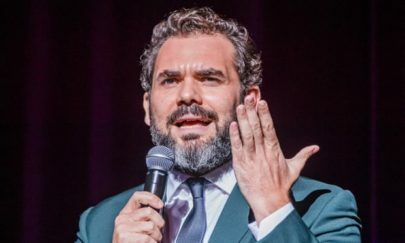 Kramer will stay on as an artistic consultant until the end of the year to oversee a series of four Orpheus operas. But the surprise announcement will inevitably lead to speculation over whether he was under pressure to quit.
The hunt now begins for a new artistic director. The company has said Bob Holland, the associate artistic director, will work on delivering plans to which ENO is currently committed.
---
Royal Opera House loses appeal against viola player with hearing damage
The Royal Opera House has lost its appeal against a 2018 decision to award damages to viola player Chris Goldscheider, whose landmark case successfully argued that rehearsals for Wagner's Die Walküre in 2012 had left his hearing irreparably damaged.
The decision by the Court of Appeal today has, however, limited some of the wider repercussions of the original High Court case. Particularly, the judge in the original case had chosen to interpret Noise at Work regulations to mean that it should be compulsory for all orchestra musicians to wear hearing protection throughout any rehearsal which during which they may be exposed to a consistently loud sounds (set as an 'exposure action value' of 85 decibels).
The ROH as well as the Association of British Orchestras, UK Theatre Association and the Society of London Theatre had jointly argued that this was impractical and imposed impossible restrictions on almost any live music situation.
The Court of Appeal has overturned that part of the High Court's decision, but this will not affect damages set for Goldscheider.
---
Klaus Lederer So fällt die Halbzeitbilanz des Kultursenators aus
Berlins Kultursenator Klaus Lederer kann schnell sprechen. Das war aber auch notwendig, um all die vielen Stichworte unterzubringen, die er im Rahmen der Halbzeitbilanz seiner Amtszeit seit 2016 einer Erwähnung wert befand.
Dabei ging es um den Zusammenhang von Tarifsteigerungen und Mindesthonoraren, die Einrichtung eines Festivalfonds, die Erhöhung der Bezirkskulturfonds, europäische Städtepartnerschaften, den Denkmalschutz für den Flughafen Tegel, mehr Geld aus dem Hauptstadtfinanzierungsvertrag, den Bibliotheksentwicklungsplan und vieles mehr.
Lauter wichtige Dinge, die schnell beiseitegelassen werden, wenn es um die großen Aufregerthemen der Berliner Kulturpolitik geht, die über das bloße Für und Wider ästhetischer Herausforderungen hinaus immer wieder einmal zu schicksalhaften Entscheidungen stilisiert worden waren (Volksbühne, Kunstprojekt Dau etc.).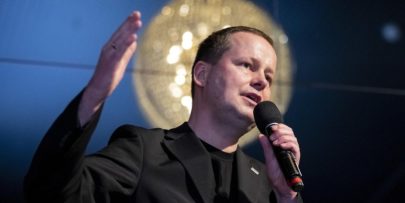 Berlin's cultural senator Klaus Lederer can speak quickly. But that was necessary in particular to accommodate all the many key words worth mentioning in the mid-term review of his term since 2016.
The review dealt with the connection between tariff increases and minimum fees, the establishment of a festival fund, the increase of district cultural funds, European town twinning, heritage protection for Tegel Airport, more money from the capital city financing agreement, the library development plan and much more.
Quite important things that are quickly put aside when it comes to the great excitement issues of Berlin's cultural policy, which had been stylized over and above the sheer pros and cons of aesthetic challenges again and again to fateful decisions (Volksbühne, art project Dau, etc.).