Ousted Grammy Awards boss Deborah Dugan makes corruption claims
Voting for the Grammy Awards is "ripe with corruption", Recording Academy chief Deborah Dugan has claimed, days after she was suspended from her job.
Dugan said she was removed as retaliation for uncovering misconduct at the Academy, which runs the awards.
She has detailed allegations of sexual harassment, conflicts of interest and voting irregularities within the body.
The Academy has questioned why she did not raise the "grave allegations" until she was accused of bullying herself.
In a statement, it said she was accused of workplace harassment by a female colleague in December. Dugan has denied the bullying claim.
The Academy said it has launched two independent investigations – into the complaints made by Dugan, and those made against her.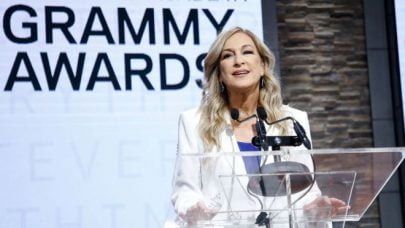 ---
Tabea Zimmermann erhält Ernst von Siemens Musikpreis 2020
Der Ernst von Siemens Musikpreis 2020 geht an die deutsche Bratschistin Tabea Zimmermann. Die Jury der Ernst von Siemens Musikstiftung würdigt die Künstlerin für ihre bedingungslose Liebe zur Musik, "die alle Energie darauf lenkt, zum Kern des musikalischen Wesens vorzudringen und diese Erfahrung mit dem Publikum zu teilen." Die Auszeichnung für ein Leben im Dienste der Musik ist mit 250.000 Euro dotiert. Insgesamt vergibt die Stiftung 2020 über 3,6 Millionen Euro an Preis- und Fördergeldern, gefördert werden 2020 weltweit rund 120 Projekte im zeitgenössischen Musikbereich. Die Preisverleihung findet am 11. Mai 2020 im Münchner Prinzregententheater statt.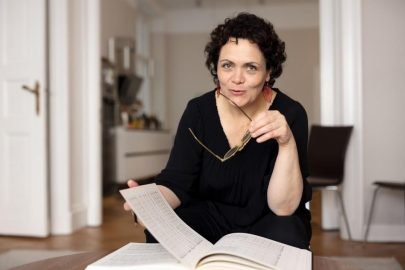 Tabea Zimmermann receives Ernst von Siemens Music Price 2020
The Ernst von Siemens Music Price 2020 goes to the German viola player Tabea Zimmermann. The jury of the Ernst von Siemens Music Foundation honours the musician for her relentless love of music, she has put "all her energy into exploring the core of music and sharing it with the audience." The award for a life in the service of music will be awarded with 250.000 Euro price money. In 2020 the Ernst von Siemenst Music Foundation will award 3,6 million Euro in price money and funds, 120 projects from the contemporary music field will be supported. The award ceremony will be held on 11 May at Prinzregententheater in Munich.
---
Mort de Bernard Gabel, ancienne trompette solo de l'Orchestre de l'Opéra de Paris
Trompette solo de l'Orchestre de l'Opéra national de Paris pendant plus de trente ans, de 1967 à 2002, et grand spécialiste de la trompette piccolo, Bernard Gabel s'est éteint à l'âge de 77 ans, nous rapporte le site resmusica. Élève du célèbre Maurice André, sa carrière se partageait entre la fosse de l'opéra et ses projets avec de nombreux ensembles et chefs d'orchestre, souvent dans un répertoire baroque (il a notamment enregistré la Tafelmusik de Telemann sous la direction de Jean-François Paillard, ainsi que le 2e concerto Brandebourgeois de Bach avec Karl Münchinger). Bernard Gabel est également le père du chef d'orchestre Fabien Gabel, ancien chef assistant de Kurt Masur à l'Orchestre national de France et actuel directeur musical de l'Orchestre symphonique du Québec.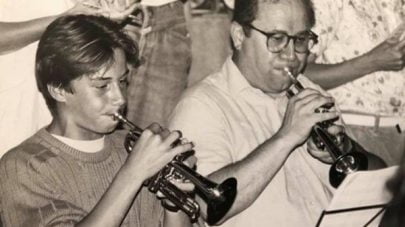 Death of Bernard Gabel, former principal trumpet of the Orchestre de l'Opéra de Paris
Principal trumpet of the Orchestre de l'Opéra national de Paris for more than thirty years, from 1967 to 2002, and great specialist of the piccolo trumpet, Bernard Gabel passed away at the age of 77, reports the resmusica website. A student of the famous Maurice André, his career was divided between the pit of the opera and his projects with numerous ensembles and conductors, often in a baroque repertoire (he notably recorded Telemann's Tafelmusik under the direction of Jean-François Paillard, as well as Bach's 2nd Brandenburg Concerto with Karl Münchinger). Bernard Gabel is also the father of conductor Fabien Gabel, former assistant conductor to Kurt Masur at the Orchestre national de France and current Music Director of the Orchestre symphonique du Québec.