Deutsche Grammophon launches a new streaming service today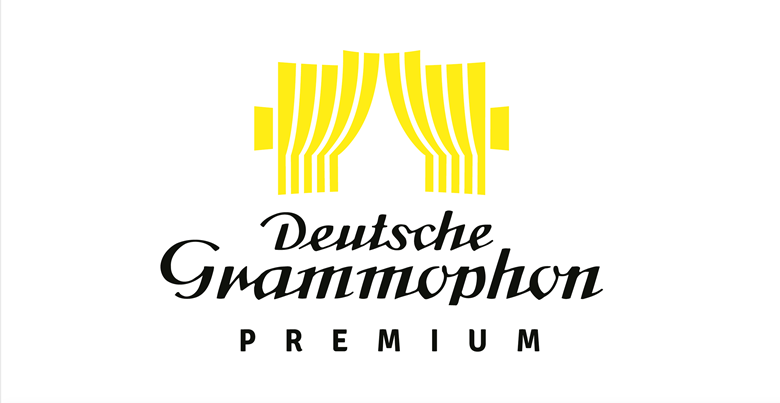 Deutsche Grammophon today launches a new online destination for classical music lovers called Deutsche Gramophone Premium. Drawing on the content and experience of the company's bonus-content site myDG, Deutsche Grammophon Premium will offer both free content as well as pay-per-view events offered through the new DG Stage portal.
Specially filmed concerts by artists of the calibre of Anna Netrebko, Daniel Barenboim, Rudolf Buchbinder, Andris Nelsons, Rolando Villazón, as well as John Williams, Anne-Sophie Mutter and the Vienna Philharmonic will be available to stream from next month. Another strand will also see performances from last year's Bayreuth Festival made available to view for a fee. Other DG Stage offerings include the premiere worldwide presentation of 'John Williams in Vienna', with the Hollywood composer conducting the Vienna Philharmonic and Anne-Sophie Mutter in a concert of his works given earlier this year at Vienna's Musikverein.
---
Isata Kanneh-Mason to perform live online show for London Music Masters
Pianist Isata Kanneh-Mason is set to perform an online recital to raise funds for music education charity London Music Masters (LMM).
Kanneh-Mason will perform to audiences at home at 7pm on Wednesday 20 May.
The online performance comes as part of LMM's Instruments of Change Livestream and will see the pianist play Beethoven's Piano Sonata No. 2 in A major, Op. 2, No.2, (1st mvt, allegro vivace), Gershwin's Three Preludes and Chopin's Prelude in D minor, Op. 28, No. 24.
Viewers can also expect a virtual flashmob from LMM students, artists and ambassadors, and a special guest message from LMM's teacher training ambassador violinist Nicola Benedetti.
---
Dresdner Philharmonie startet 1:1 CONCERTS
Die Dresdner Philharmonie startet eine ungewöhnliche neue Konzertreihe: Bei den 1:1 CONCERTS findet eine ca. 10 minütige, wortlose musikalische Begegnung zwischen einem Hörer und einem Musiker statt. Aus einem intensiven Blickkontakt ergibt sich ein persönliches Konzert, unter Einhaltung aller Corona-Schutzregeln. Ziel ist es, trotz der aktuellen Einschränkungen im Konzertbetrieb musikalische Begegnungen mit Musikerinnen und Musikern der Dresdner Philharmonie zu ermöglichen.
Die Musiker spielen ohne Honorar, der Zuhörer zahlt keinen Eintritt. Die Konzertbesucher werden um eine Spende gebeten, die in den Nothilfefonds der Deutschen Orchesterstiftung fließt.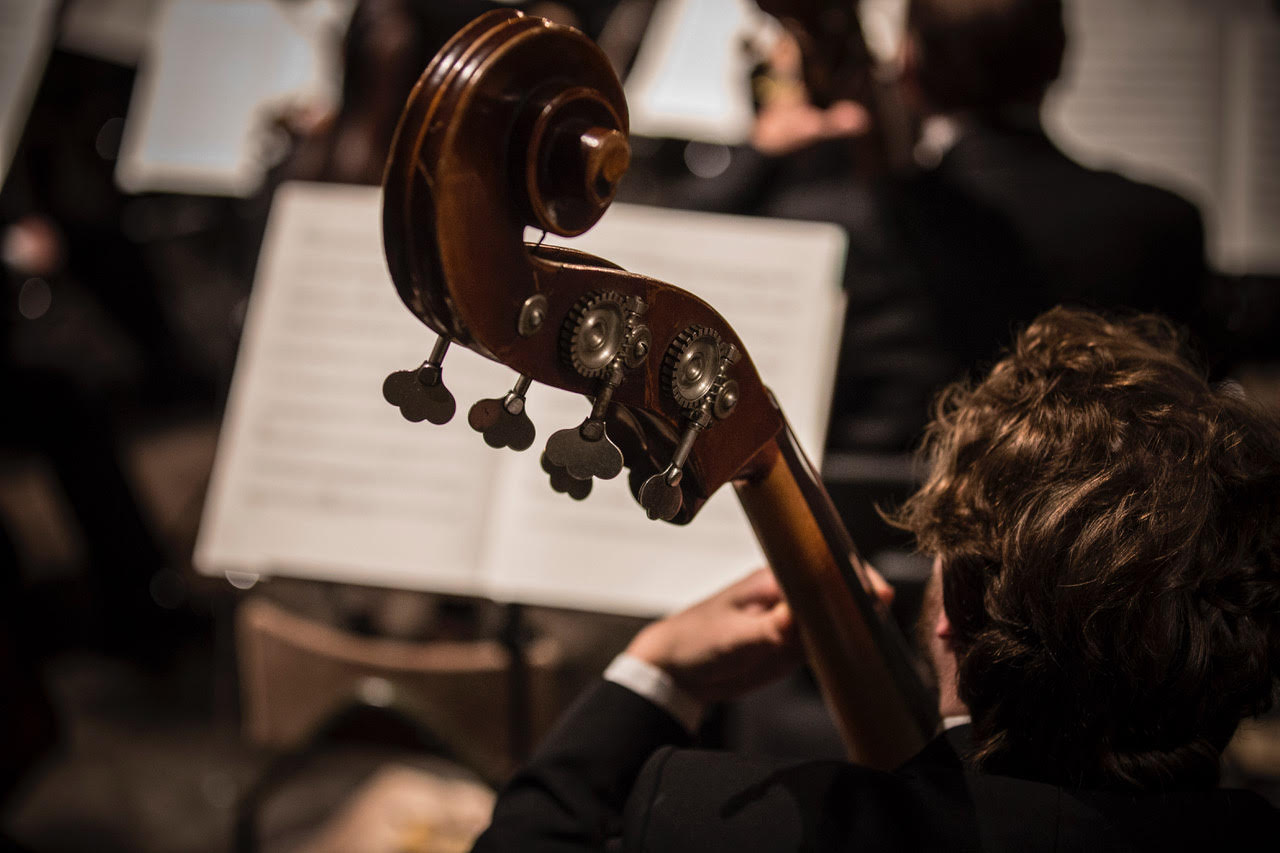 Dresden Philharmonic starts 1:1 CONCERTS
The Dresden Philharmonic Orchestra is launching an unusual new series of concerts: the 1:1 CONCERTS stages approximately 10-minute, wordless musical encounters between a listener and a musician. Intensive eye contact results in a personal concert, in compliance with all Corona protection rules. The aim is to enable musical encounters with musicians from the Dresden Philharmonic, despite the current restrictions in concert operations.
The musicians play without a fee, the listener does not pay admission. Concertgoers are asked to make a donation that will go to the emergency aid fund of the German Orchestra Foundation.
---
Rouvrir les salles selon les préconisations sanitaires du ministère de la culture
La Direction générale de la création artistique au ministère de la culture vient de publier des recommandations pour le redémarrage et la réouverture au public des salles de spectacles, sans préciser à quelle date cela serait possible. Mesures sanitaires, de distanciation, de placement, d'accueil, etc., qui, à ce jour, n'ont pas été accompagnées de décrets d'application, et que les responsables des lieux ont commencé à étudier. Au New Morning, à Paris, club de jazz mondialement réputé, sa directrice Catherine Farhi estime que, dans sa salle à configuration assise et debout, « mettre un marquage au sol, espacer les sièges, n'est pas le plus dur. Mais pour le public debout, pour lequel il est dit qu'il faudrait 4 mètres carrés par personne, on ne va pas mettre un surveillant derrière chacune pour être certain que ces limites sont respectées ». Le port du masque pour le personnel est une évidence « pour leur sécurité, celle des artistes. Mais est-ce que je vais dire masque obligatoire pour le public. Si les gens ne comprennent toujours pas qu'ils peuvent se mettre en danger et être un danger pour les autres… »
Reopening the halls according to the sanitary recommendations of the Ministry of Culture
The Directorate General for Artistic Creation at the Ministry of Culture has just published recommendations for the restarting and reopening of theatres to the public, without specifying when this would be possible. Measures relating to health, distancing, placement, reception, etc., which to date have not been accompanied by implementing decrees, and which those in charge of the venues have begun to study. At the New Morning in Paris, a world-renowned jazz club, its director Catherine Farhi believes that, in its room with a sitting and standing configuration, "putting markings on the floor, spacing the seats, is not the hardest part. But for the standing audience, for whom it is said that 4 square metres per person would be needed, we are not going to put a supervisor behind each one to make sure that these limits are respected". Wearing masks for the staff is a matter of course "for their safety and that of the artists. But am I going to say mandatory masks for the public? If people still don't understand that they can put themselves and others at risk…".
---
Paul Shelden, Clarinetist and Classical Music Advocate, Dies at 79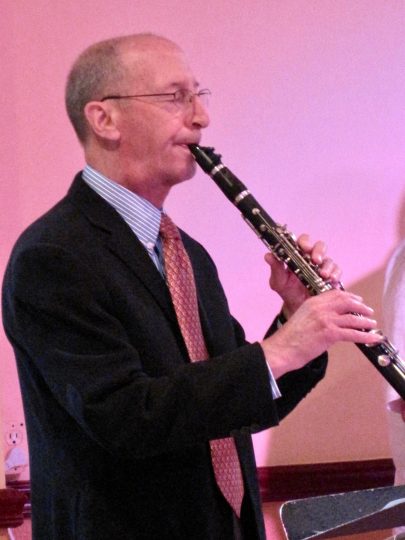 Paul Shelden, a clarinetist whose wide-ranging career took him to Broadway, the White House and a stage shared with Leonard Bernstein, died on April 17 at his home in Hewlett, N.Y., on Long Island. He was 79.
The cause was complications of Covid-19, the disease caused by the coronavirus, his son, Seth, said.
Not only a performer, Mr. Shelden was also a longtime teacher and administrator at Brooklyn College. And as an advocate for the accessibility of classical music, he worked to bring countless public school students to concerts in New York and founded the company Diplomatte Musical Instruments to offer affordably priced instruments.