Doris Day, 'Qué Será Será' singer and iconic Hollywood actress, dies aged 97
Iconic Hollywood actress, singer and animal welfare activist Doris Day has died in her California home, aged 97.
The news comes following a statement released online by The Doris Day Animal Foundation, announcing that the star had been 'in excellent physical health for her age, until recently contracting a serious case of pneumonia.'
The statement continued: 'She was surrounded by a few close friends as she passed.'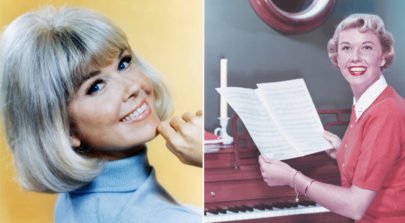 Born on April 3, 1922 as Doris Mary Ann Von Kappelhoff, the wide-eyed star was the youngest of three siblings and lived with her parents in Cincinnati, Ohio.
Doris fell in love with dance at an early age, and by her teenage years had formed a duo with Jerry Doherty – but her career plans soon changed following a car accident in 1937. While in recovery, she spent many hours singing along to the radio and it was then that she discovered her incredible musical talent.
---
Songlines seeks Attenborough remixes
The leading world music magazine Songlines has launched a Remix Competition in partnership with the PRS Foundation. This is an exciting opportunity which invites UK music creators to remix one of David Attenborough's sound recordings from his critically acclaimed album, My Field Recordings From Across The Planet.

To enter, UK music creators need to remix the song 'Gender Wayang' and submit it via a private SoundCloud link by 6pm on 10 June.
The track is an example of Balinese gamelan music, featuring two metallophones and one pair of drums, and was recorded in 1956 when Attenborough was searching for the Komodo dragon as part of the BBC television series Zoo Quest.
---
Anja Bihlmaier wird Chefdirigentin beim Den Haager Residentie Orkest
Es ist die erste Chefposition in der Karriere von Anja Bihlmaier, die aus Schwäbisch Gmünd stammt. Die Dirigentin wird ab Sommer 2021 das niederländische Residentie Orkest leiten.
Die 40-jährige Anja Bihlmaier wird als Chefdirigentin in Den Haag Nachfolgerin von Nicholas Collon, der nach fünf Jahren zum Finnish Radio Symphony Orchestra wechselt. Jun Märkl wurde zum Ersten Gastdirigent ernannt, wie das Orchester am Freitag, 10. Mai, mitteilte. Orchestergeschäftsführer Sven Arne Tepl ist überzeugt, dass er mit Anja Bihlmaier und Jun Märkl "wunderbare Künstler und energiegeladene Kommunikatoren" gefunden hat, um in Den Haag einen neuen Konzertsaal zu bespielen. Zeitgleich mit dem Start Bihlmaier soll auch der Konzertsaal im derzeit entstehenden neuen Kulturzentrum Den Haags eingeweiht werden.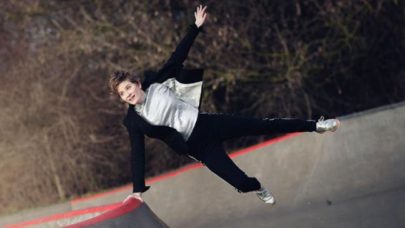 Anja Bihlmaier becomes chief conductor at Residentie Orkest The Hague
This is the first chief position in Anja Bihlmaier's career, who comes from the German town Schwäbisch Gmünd. The conductor will conduct the Residentie Orkest The Hague from the summer of 2021.
40-year-old Anja Bihlmaier succeeds Nicholas Collon as chief conductor as he moves to the Finnish Radio Symphony Orchestra after five years. Jun Märkl was named Principal Guest Conductor, as the orchestra announced on Friday, May 10th. Orchestra director Sven Arne Tepl is convinced that with Anja Bihlmaier and Jun Märkl he has found "wonderful artists and energetic communicators" to stage a new concert hall in The Hague.