Classical News
In today's news, Classical Music Magazine reports that Dudamel and the Youth Orchestra LA are to perform at the Super Bowl, Aurèle Nicolet dies aged 90 and young conductor leads CBSO. Also, Per Nørgård wins Siemens Music Prize 2016.
Classical Music Magazine
Gustavo Dudamel and Youth Orchestra Los Angeles to perform during the Super Bowl
Gustavo Dudamel will conduct the Youth Orchestra Los Angeles (YOLA) during the Pepsi Super Bowl 50 halftime show on 7 February
classical-music.com
Leading Swiss flautist dies aged 90
theartsdesk.com
Benedetti, CBSO, Shani, Saffron Hall, Saffron Walden
Young conductor leads dynamic and detailed Haydn, Szymanowski and Dvořák
Classical Music Magazine
Per Nørgård wins Siemens Music Prize 2016
Per Nørgård has been awarded the 2016 Ernst von Siemens Music Prize in recognition of his lifelong contribution to music
Klassik.com
Wiener Philharmoniker und Salzburger Festspiele besiegeln Zusammenarbeit bis 2021
Die Salzburger Festspiele haben ihren Vertrag mit den Wiener Philharmonikern bis 2021 verlängert. Das Orchester wirkt seit 1925 regelmäßig in tragender Rolle bei den Salzburger Festspielen mit
Der Tagesspiegel
Jahrhundert-Flötist: Im Alter von 90 Jahren ist Aurèle Nicolet gestorben
Die Zeit
Grigory Sokolov ist der große Anti-Star der internationalen Klavierszene: Keine Allüren, keine Studioaufnahmen – und keine Interviews. Hier spricht er nach 15 Jahren zum ersten Mal wieder
France musique
Les Victoires de la musique classique, comment ça marche ?
Les Victoires de la musique classique récompenseront le 24 février prochain les artistes marquants de l'année. Qui choisit les nommés, qui vote pour les gagnants ?
New York Times
Adjusting Medication May Prolong Levine's Tenure at the Met
The stage was being set to announce the retirement of James Levine, the music director of the Metropolitan Opera since 1976
Twitter
BBC Music Magazine ‏@MusicMagazine With the 70th anniversary of the Third Programme on the horizon, @BBCRadio3 announces plans to commission 70 works: http://www.classical-music.com/news/radio-3-celebrate-anniversary-70-commissions …
Indy Music ‏@IndyMusic  Turns out Pavarotti's granddaughter can sing just as well as her grandfather… http://ind.pn/1PadzUu
Music History ‏@today_classical  #Today in 1869 Birth of #baritone Jean #Perier #MusicHistory #classicalmusic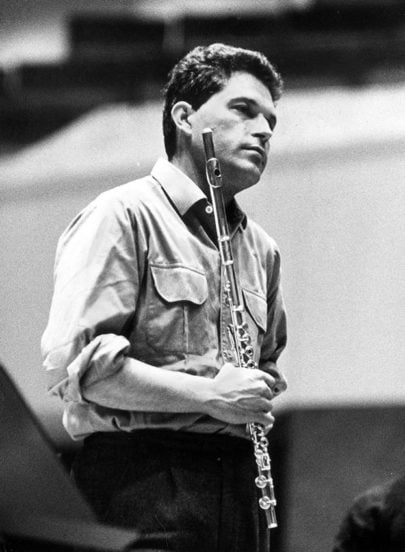 Aurèle Nicolet/www.classical-music.com