In today's news: Devon's new music project brings free music for the people, Edinburgh receives new concert venue, and an expensive restoration for a world-renowned music statue. The music schools of Baden-Württemberg team face consequences of new tuition fee, and Bernard Labadie was announced as principal conductor of Orchestra St. Luke's. The SWR Symphony Orchestra present their season programme 17/18.
Classical Music Magazine
Architects appointed for proposed Edinburgh concert hall 
David Chipperfield Architects have won the contract to design a new arts centre for Edinburgh.
Devonlive.com
New Devon music project launches offering free music
A community based music project has been launched which is showcasing original music for people to enjoy
The Strad 
Violinists Ilya and Olga Kaler join Cleveland Institute of Music string faculty
The Russian husband and wife will join the US institution from the start of the 2018-19 academic year.
NMZ
Musikhochschulen fürchten wegen Studiengebühren um Nachwuchs
Musikhochschulen in Baden-Württemberg fürchten angesichts der Studiengebühren für Nicht-EU-Ausländer ein Ausbleiben internationaler Studenten.
Pizzicato
Bernard Labadie Announced As Principal Conductor Of Orchestra St. Luke's
The New York based chamber ensemble Orchestra of St. Luke's has announced the appointment of French Canadian conductor Bernard Labadie as its next Principal Conductor, beginning a four-year term in the 2018-19 season.
Klassik.com
SWR Symphonieorchester stellt Programm der Spielzeit 2017/18 vor
Das SWR Symphonieorchester hat gestern in Stuttgart im Rahmen einer Pressekonferenz das Programm der nächsten Spielzeit vorgestellt.
The Rest is Noise
A production of Pelléas et Mélisande is playing now at the Cleveland Orchestra, under the theatrical direction of Yuval Sharon, with Franz Welser-Möst conducting.
Le Figaro
Cannes Classics 2017 : le Festival s'intéresse à son histoire
Pour fêter dignement le 70e anniversaire du Festival, le programme de Cannes Classics 2017 sera dédié, en grande partie, à son histoire.
South China Morning Post
Heady days for hand lettering in Hong Kong and why it can pay to master the strokes
Not to be confused with typography or calligraphy, hand lettering is becoming more popular thanks to a growing interest in crafts, while social media is providing a platform for experts to show off their strokes
Twitter
klassik.com‏ @klassikcom 3 SWR Symphonieorchester stellt Programm der Spielzeit 2017/18 vor #Orchester #Klassik #Konzert http://klassik.com/?7k4NV 
Classic FM‏Verified account @ClassicFM Seven exceptional young composers – the winners of our 25th Birthday Commissions competition! http://classfm.co/fE4tVQ  @RoyalPhilSoc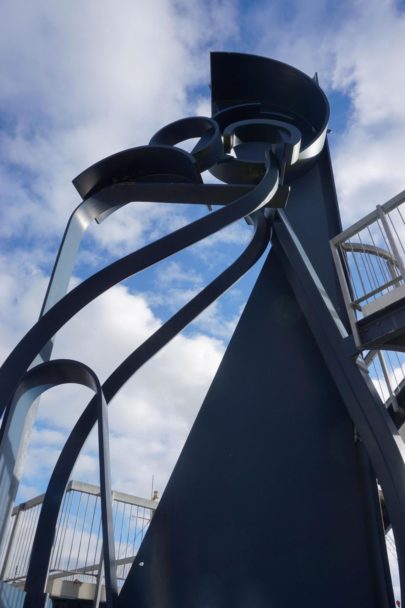 Image: Bournemouth Daily Echo