Ludovico Einaudi releases fastest-streamed classical album of all time
Ludovico Einaudi today hits the top spot of the UK classical chart with his new album Seven Days Walking: Day One which has become the fastest-streamed classical album of all time in its first week of release.
Out last Friday on Decca Records, his 14th studio album exceeded 2 million streams on release day alone, continuing to stream at a record-breaking rate for the next seven days and dominating classical charts across the globe. The release of this album has caused a dramatic uplift in classical streaming as a whole.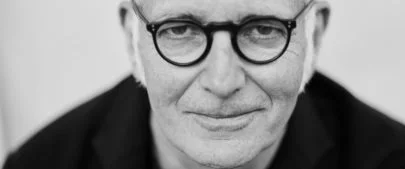 Gennaro Castaldo at the BPI explains 'The Einaudi Effect': 'Streaming of classical repertoire is growing at a rapid pace – faster than any other music genre, last year up by 42 per cent. Ludovico Einaudi is in the vanguard of this exciting shift as its most streamed artist, and in the process he is not only seeing a huge leap in his own considerable fanbase around the world, he is also helping to draw many more people of all backgrounds into the wonderful world of classical music.'
---
Britten-Pears Foundation and Snape Maltings to merge
The Britten-Pears Foundation and Snape Maltings have announced that they will be merging their organisations to create the Benjamin Britten Foundation (BBF). Both charities will support the development of new musical talent while also taking care of the heritage of composer Benjamin Britten and his personal and professional partner, Peter Pears.
The foundation will be based in two world-renowned locations, only six miles apart in Aldeburgh and Snape, Suffolk. It will encompass musical performance, artist development, composition, scholarship and education activities.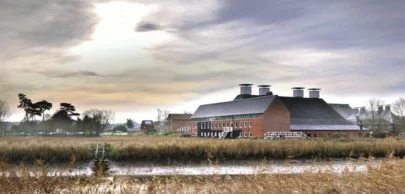 Sarah Bardwell, chief executive of the Foundation and Roger Wright, chief executive of Snape Maltings commented: "It was Britten and Pears' intention to have one foundation and by merging we will create new possibilities and opportunities to promote their legacies."
The Britten-Pears Foundation is run from The Red House in Aldeburgh, the former home of Britten and Pears, and serves as an archive and study centre for their musical legacy. Snape Maltings, meanwhile, supports performance and talent development through its concert hall.
---
Wiener Filmmusik Preis 2019 für Pablo Anson
Der spanische Komponist Pablo Anson hat den Wiener Filmmusik Preis erhalten. Die mit 7.000 Euro dotierte Auszeichnung prämiere vor allem Ansons Neuvertonung einer Sequenz aus der Romanverfilmung "Der Trafikant" von Nikolaus Leytner, so die Jury. Seine Musik passe stets zum Bild und füge zusätzliche Stimmungs- und Inhaltsebenen hinzu. Neben Anson wurden Levente Kovacs und Elias Rauchenberger mit einem zweiten und dritten Preis ausgezeichnet.
Pablo Anson wurde in Saragossa in Spanien geboren, wo er elf Jahre lang Klavierunterricht nahm. Seit 2010 vertont er Filme, Dokumentationen und Werbung, wofür er in Wien inzwischen ein eigenes Studio hat. Zurzeit studiert er Medienkomposition an der Universität für Musik und darstellende Kunst in Wien, davor studierte er dort Komposition. 2012 wurde er Dirigent des Kammerchores "Chorus Discantus". Beim Wiener Festival Freitagsrunde wurde seine Musik für den Kurzfilm "Die Bettlertrommel" von Sandra Richter mit einem Preis bedacht. Außerdem war Anson mehrfach als bester Komponist beim Sydney Film School Festival nominiert. Als Filmkomponist lernte er bei Danny Elfman, Alexandre Desplat und Richard Bellis.
Der Wiener Filmmusik Preis wird vom Österreichischen Komponistenbund seit 2009 jährlich vergeben. Bewerben können sich bei der Ausschreibung Komponisten unter 40 Jahren. Ziel ist es so, junge Talente zu erreichen und zu fördern. Der Preis ist mit 7.000 Euro dotiert. Gestiftet wird die Auszeichnung von den Filmfonds Wien und der Stadt Wien. In den vergangenen Jahren wurden Daniel Stadler, Adam Liptak und Andreas Rautner ausgezeichnet.
The Spanish composer Pablo Anson has been awarded the Vienna Film Music Prize. According to the jury, the award, endowed with 7,000 euros, is mainly for Anson's new setting of a sequence from the novel "Der Trafikant" by Nikolaus Leytner. His music always fits the picture and adds additional mood and content levels. In addition to Anson, Levente Kovacs and Elias Rauchenberger were awarded second and third prizes.