More than half of new ENO 2019-20 productions to be directed by women
More than half of new productions by English National Opera (ENO) in the 2019-20 season will be directed by women in a season which the artistic director, Daniel Kramer, said will celebrate "the rise of the feminine".
The company on Wednesday announced details of 10 productions, seven of them new, and three revivals, as well as plans for surtitle-free performances and early shows for people who want to get home.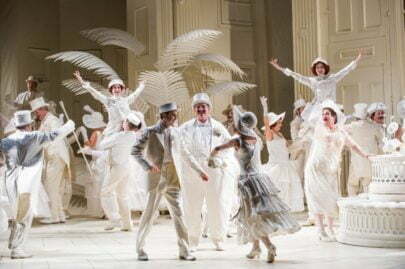 Four of the new productions will be different versions of the same story, the Orpheus myth, including Offenbach's operetta Orpheus in the Underworld directed by Emma Rice and with Sir Willard White as Jupiter.
Each will be performed in "one Rubik's Cube transformative set", said Kramer, representing "a way of doing more opera for less money".
The others will be Gluck's Orpheus and Eurydice directed by the choreographer Wayne McGregor and featuring 12 dancers from his company; Philip Glass's Orphée directed by the multimedia director Netia Jones; and Harrison Birtwistle's The Mask of Orpheus, directed by Kramer.
Other new productions include Verdi's Luisa Miller, directed by Barbora Horáková Joly, and Dvořák's Rusalka, directed by Tatjana Gürbaca.
---
Guildhall School of Music & Drama announces summer 2019 season
Guildhall School of Music & Drama has announced its summer 2019 season, beginning this month and featuring a variety of festivals, concerts and masterclasses by a host of prestigious artists.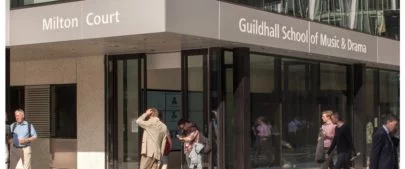 Highlights include:
The first Festival of Classical Improvisation presented by Guildhall School's Centre for Creative Performance and Classical Improvisation in collaboration with Imperial College London
The final of Guildhall School's most prestigious award, The Gold Medal, this year showcasing four singers – mezzo-soprano Ema Nikolovska, bass William Thomas, soprano Samantha Clarke and baritone James Newby
The Museum of London, in partnership with Guildhall School, presents Beasts of London: a state of the art, immersive and digital experience taking visitors on a journey through time, from before London was created through to the present day
The inaugural concert from the alumni-based Guildhall Session Orchestra
Guildhall's second summer Chamber Music Festival: three days of collaborative student-professor performances
A double bill of Handel's Aminta e Fillide and John Blow's Venus and Adonis presented by Guildhall's opera department
Ten performances of Sondheim's Merrily We Roll Along, the school's first production of the musical since giving its 1983 European premiere
A host of prestigious guest artists – including pianist Kevin Murphy, composer Judith Weir and the Delta Saxophone Quartet – working with Guildhall musicians in public masterclasses
Collaborations including four LSO Platforms pre-concert performances by Guildhall artists, and a side-by-side concert with the London Symphony Orchestra conducted by Sir Simon Rattle
---
4e année de croissance pour l'industrie musicale
Les ventes de musique ont progressé de 9,7% dans le monde en 2018. Une quatrième année consécutive de croissance nourrie par le streaming, et ce malgré de fortes disparités régionales, selon les chiffres révélés mardi 2 avril 2019 par les professionnels du secteur.
En 2018, les ventes de musique ont progressé de 9,7% dans le monde, atteignant 19,1 milliards de dollars (17,05 milliards d'euros).
Derrière ce chiffre se cachent deux dynamiques opposées : le marché du streaming (abonnement et publicité), en pleine expansion, a enregistré une croissance de 34%, pour atteindre 8,9 milliards de dollars (7,9 milliards d'euros) de chiffre d'affaires, permettant de compenser largement la baisse du téléchargement payant (-21,2%) et surtout des ventes physiques (-10,1%).
Ces évolutions prolongent la reconfiguration de l'industrie musicale : celle-ci ne tire plus qu'un quart de ses revenus des ventes physiques, presque moitié moins que le streaming (47%). Viennent ensuite les spectacles et concerts (14%) et les téléchargements (12%).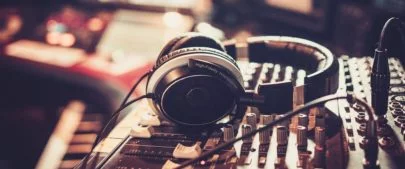 Music sales grew by 9.7% worldwide in 2018, attaining 19.1 billion dollars (17.05 billion euros). A fourth consecutive year of growth driven by streaming, despite strong regional disparities, according to figures revealed on Tuesday, April 2, 2019 by professionals in the sector.
Behind this figure lie two opposing dynamics: the streaming market (subscriptions and publicity) has grown by 34% to reach 8.9 billion dollars in revenue, largely offsetting the decrease in paid downloads (-21.2%) and physical sales (-10.1%).
This evolution prolongs the reconfiguration of the music industry: it only earns a quarter of its revenue from physical sales, almost half that of streaming (47%). Next are shows and concerts (14%) followed by paid downloads (12%).