In the run up to International Women's Day this Sunday (8th March), WildKat PR are turning the spotlight onto influential and inspiring female figures in classical music, past and present.
Today's focus is on Dame Ethel Smyth, a female composer of the late 19th and early 20th Centuries, who was also an extremely active suffragette. Such was her devotion to women's rights that she gave up her music for two years to fight for the cause.
As common to many women of middle class origins at the time, music and music theory lessons were undertaken only as part of a 'ladylike' education and not a serious career option. Yet, for Ethel, these inspired her to relocate to the Leipzig Conservatoire when she was 19 where she studied composition, much to her Father's disapproval who preferred for her to marry.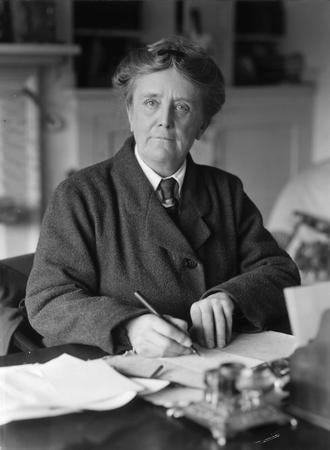 Bassano. Dame Ethel Mary Smyth Image: National Portrait Gallery, London
In Leipzig she studied under Carl Reinecke and Heinrich von Herzogenberg and it was around this time that her work was introduced to Brahms. He commented, with what she realised afterwards was not a compliment but actually 'scathing irony,' 'So, this is the young lady who writes sonatas and doesn't know counterpoint.'
Despite Brahms' comments, Smyth's works were received with critical acclaim, particularly her String Quintet in E Major. Highly respected critic, Wilhelm Altmann, wrote 'this quintet clearly showcases the composer's tremendous talent.' Her Symphonic Serenade in D, secured her recognition with both public and press.
Her introduction to Emmeline Pankhurst in 1910 sparked her passionate involvement in the Suffragette movement. Indeed, she was sentenced to two months in jail for breaking an anti-suffrage politician's window with a brick! The movement also influenced her music: she wrote The March of the Women which became an anthem for suffrage and was sung by the women on marches.
So, what can we learn from Ethel today? Clearly, her uncompromising commitment to women's rights is something which is still very important (although we do not condone her violent methods). Whilst there are many wonderfully talented female musicians, there is still a distinct lack of women composers and conductors and Ethel's determination to buck the trend in 20th Century England is something our industry should celebrate and encourage.
Check back here tomorrow for the next in our series on Marin Alsop!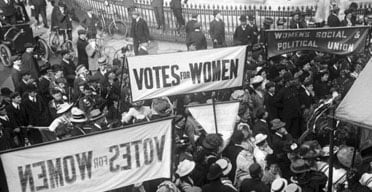 A Suffragette protest in London. Photograph: PA
Sources: WomenComposers.org