WildKatPR are thrilled to announce that the Waghalter Project will be featured at the Philharmonie, Berlin, performing to mark their European Launch, on Friday 5th October at 7.30pm.
Universally regarded as an emblem of Berlin, the Philharmonie is the perfect venue for a groundbreaking classic music initiative such as the Waghalter Project, with its many connections with the city and its classical music culture. The Project aims to raise awareness of Polish-German Jewish composer Ignatz Waghalter. At the 5th October concert the programme will feature two pieces by the composer: Idyll for violin and piano and Sonata for violin and piano in F minor. In addition the programme will include pieces by Schumann, Elgar and Wieniawski.
Ignatz Waghalter was strongly attatched to Berlin throughout his life, a connection that started at 17 when he left his home in Poland and crossed the border illegally to Germany. There, the violinist Joseph Joachim who was a friend of Brahms, supported Waghalter in his application to the Academy of Arts in Berlin. His reputation grew rapidly and he was then appointed as Principal conductor at the Deutsche Opernhaus in the city, establishing his self as a major musical figure in Germany.
The Waghalter Project's return to Berlin is set to be an outstanding revival of Ignatz's music and an evening of superb musicianship that is not to be missed.
Click here to watch the official trailer for the Waghalter Project.
More details of the concert can be found here on the Philharmonie website.
To buy tickets, please click here.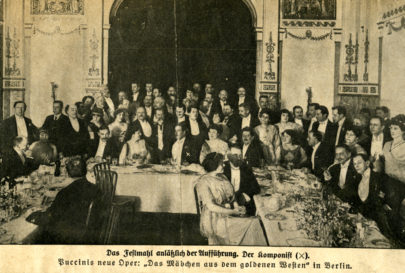 For more information and exciting updates on the Waghalter Project, take a look at their website: http://www.waghalterproject.com/eng/How_It_All_Began.html