'Joker' composer Hildur Guðnadóttir is first woman to win 'Best Score' at Golden Globes
Joker's stellar score was recognised at this year's Golden Globes alongside Taron Egerton's incredible performance as Sir Elton John. Last night, stars gathered in LA to celebrate the 77th Golden Globes – but which film soundtracks came out on top? Held at the Beverly Hilton, this year's glittering ceremony featured plenty of wonderful film scores, including Alexandre Desplat's soundtrack for Little Women, Thomas Newman's 1917, and Hildur Guðnadóttir's Joker score, which took home the award for Best Original Score.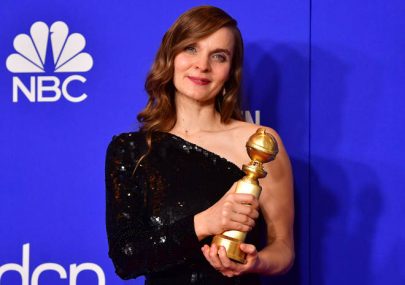 ---
Zwischen Ost und West
Russland, Armenien, Malta. Bei der Europatournee des Armenian State Symphony Orchestra treffen ganz unterschiedliche Nationen aufeinander. Wir haben Weltklassegeiger Maxim Vengerov zu diesem ungewöhnlichen Projekt, das Kulturen verbinden soll, befragt.
niusic: Herr Vengerov, Sie sind nun Artist in Residence beim Armenian State Symphony Orchestra (ASSO). Was ist das Besondere an diesem Orchester im Vergleich zu den vielen anderen, mit denen Sie schon aufgetreten sind?
Maxim Vengerov: Das Armenian State Symphony Orchestra besteht aus jungen, sehr talentierten Musikern. Es ist fast noch ein Jugendorchester, mit großem Potenzial. Ich kenne das Orchester seit mittlerweile zehn Jahren. Den Chefdirigenten, Sergey Smbatyan, kenne ich, seit er Anfang zwanzig ist. Mit dem Orchester habe ich als Violinist und auch als Dirigent zusammengearbeitet. Es ist eine persönliche Beziehung entstanden, was für mich sehr wichtig ist. Da es diese starke Verbindung zum Orchester gibt, freue ich mich sehr, mit ihm im Januar auf Europa-Tournee zu gehen.
Das Armenian State Symphony Orchestra bedient ein sehr breites Repertoire: Klassische Musik steht neben zeitgenössischen armenischen Komponisten. Doch typisch armenisch, was heißt das? "Charakteristisch für die armenische Musik sind die verschiedenen Einflüsse. Die europäische und die russische Komponistenschule haben beide einen Einfluss auf die Entwicklung der armenischen Musik", sagt Sergey Smbatyan. Diese Vielfalt spiegele sich auch in den Konzertprogrammen wider. "Wir bauen neben klassischen Stücken auch weniger bekannte armenische Musik in unsere Programme ein. So geben wir unserem Publikum eine Möglichkeit, neue Entdeckungen zu machen. Trotzdem gestalten wir unsere Konzerte so, dass die verschiedenen Programmpunkte gut miteinander harmonieren."
Between East and West
Russia, Armenia, Malta. The European tour of the Armenian State Symphony Orchestra brings together very different nations. We asked world-class violinist Maxim Vengerov about this unusual project, which is intended to unite cultures.
niusic: Mr. Vengerov, you are now Artist in Residence with the Armenian State Symphony Orchestra (ASSO). What is so special about this orchestra compared to the many others you have performed with?
Maxim Vengerov: The Armenian State Symphony Orchestra consists of young, very talented musicians. It is almost still a youth orchestra, with great potential. I have known the orchestra for ten years now. I have known the principal conductor, Sergey Smbatyan, since he was in his early twenties. I have worked with the orchestra as a violinist and also as a conductor. A personal relationship has developed, which is very important for me. Since there is this strong connection to the orchestra, I am very happy to go on a European tour with him in January.
The Armenian State Symphony Orchestra serves a very broad repertoire: classical music stands alongside contemporary Armenian composers. But typically Armenian, what does that mean? "Characteristic for Armenian music are the various influences. The European and Russian schools of composers both have an influence on the development of Armenian music," says Sergey Smbatyan. This diversity is also reflected in the concert programs. "In addition to classical pieces, we also include less well-known Armenian music in our programs. In this way, we give our audience an opportunity to make new discoveries. Nevertheless, we arrange our concerts in such a way that the different program points harmonize well with each other."
---
Riccardo Muti dirigera le Concert du Nouvel An de Vienne en 2021
« L'Orchestre Philharmonique de Vienne est ravi d'annoncer que le Concert du Nouvel An 2021 sera dirigé par le Maestro Riccardo Muti ». Au lendemain du concert 2020, qui était dirigé par le letton Andris Nelsons, la formation viennoise a dévoilé le nom du chef pour l'année 2021. L'Italien Riccardo Muti sera donc pour la 6e fois à la tête de l'évènement musical suivi chaque année par des dizaines de millions de téléspectateurs dans le monde. Il était déjà à la baguette en 1993, 1997, 2000, 2004 et 2018.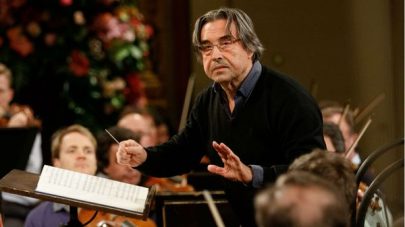 Riccardo Muti will conduct the Vienna New Year's Concert in 2021
The Vienna Philharmonic is pleased to announce that the New Year's Concert 2021 will be performed under the baton of Maestro Riccardo Muti. The artistic collaboration between the Vienna Philharmonic and Maestro Muti began in 1971. Daniel Froschauer, Chairman of the Vienna Philharmonic, emphasizes the special importance that Maestro Muti has for the orchestra: "Riccardo Muti holds an exceptional position in the history of the Vienna Philharmonic and has been an Honorary Member of the orchestra since 2011. As an expression of this close artistic relationship, we have asked him to conduct the New Year's Concert on January 1, 2021, for the sixth time"